Long Overdue Updates to Trucking Regulations Miss Critical Goal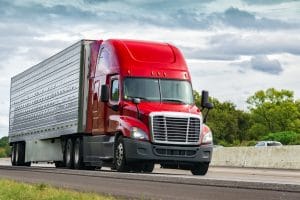 There are so many advertisements, articles, and news stories about trucking accidents all the time that most of us are completely desensitized to the concept at all. At Bailey & Greer, PLLC, we're hopeful that new infrastructure legislation will help to change this conversation and make our highways safer for all. It's our job to get you and your loved ones the compensation you deserve after an accident, but as the saying goes, an ounce of prevention is worth a pound of cure.
Most of the federal legislation that applies specifically to trucking and transportation was last modified in 1980 – over forty years ago. Think about how much has changed in the past forty-one years regarding vehicle safety and technologies. For just a little context, anti-lock brakes and airbags became mandatory in all vehicles 1998 (at which time existing federal legislation was almost 20 years old).
To underscore just how slow the government has been to adopt new safety measures in motor carrier legislation, consider this: the National Transportation Safety Board (NTSB) suggested that the Department of Transportation (DOT) evaluate automatic braking systems with the goal of making them mandatory for commercial trucks to reduce crashes. For the record, the original suggestion to look into crash avoidance technologies was issued in the year 1995.
In 2015, the NTSB published a Special Investigation Report that roundly criticized the DOT for their lack of progress on the NTSB's recommendations regarding collision avoidance technologies. That same year, the House Rules Committee refused to amend a $325 billion transportation policy bill to include the mandatory adoption of collisions avoidance systems in commercial trucks despite the widespread adoption of the technology in passenger vehicles.
Enter the new infrastructure legislation proposed by the US House of Representatives. While not final, the Infrastructure Investment and Jobs Act (IIJA) got a major boost in early August when the US Senate voted to approve a modified version of the Act. The modifications are likely to be passed by the House. A successful vote to pass the bill therefore would officially sign the IIJA into law.
This bill isn't exactly a case of "too little too late," but the legislation is certainly a long time coming. A recent article in FreightWaves highlights some of the updated provisions that apply specifically to trucking and transportation:
The Infrastructure Investment and Jobs Act… injects $550 million of new funding into expanding and maintaining roads and bridges and a five-year reauthorization of the U.S. Department of Transportation's highway and motor carrier safety programs.
"For nearly three decades, our nation and industry have been held hostage by empty promises — all talk, no action. Today, the Senate put America ahead of itself," American Trucking Associations President and CEO Chris Spear said…
What changes are proposed to the trucking industry in the new bill?
According to FreightWaves, there are four critical components in the bill that could help both the trucking industry and other drivers:
New regulations for rear and side underride guards
Regulatory guidance on how truck brokers and truck dispatchers operate
Mandates for automatic emergency braking in new trucks
Establishment of a truck leasing task force
The bill also establishes an "apprenticeship pilot program" that would change regulations for drivers between the age of 18 and 21, allowing them to transport goods across state lines. Admittedly, we are not sure this is the safest option, as it means that some truckers would only have two years behind the wheel with a "regular" driver's license before they're allowed to start hauling interstate goods.
What's good about the bill?
Rear and side underride guards are a massive safety improvement when implemented properly. Trucks that lack rear and side underride guards are incredibly dangerous for a very simple reason: the bottom of most trailers is at head-height for occupants of the majority of passenger vehicles. This is why underride crashes have such a high rate of serious injury and death compared to other types of truck collisions.
Mandating automatic emergency braking is another piece of good news. The number one culprit in vehicle crashes of any kind is distracted driving. When a driver is in control of a 40-ton, fully-loaded big rig, a split-second distraction is all it takes to forever alter the fate of crash victims.
What's bad about the bill?
From the same article:
The bill was not supported by the Owner-Operator Independent Drivers Association (OOIDA), which represents small-business truckers, because it did not take measures to improve truck parking capacity. "This should have been a bipartisan slam dunk," commented OOIDA President CEO Todd Spencer. "Instead, the continued lack of action has demonstrated to America's truckers that, despite all their hard work keeping the country safe and supplied throughout the COVID-19 pandemic, they largely remain an afterthought in the Senate."
Though it doesn't get a lot of attention (like most other infrastructure issues), a lack of parking capacity can force drivers to be on the road longer than they should be. This is a compound issue in that it leaves drivers with little choice but to break the law and remain behind the wheel while fatigued. Fatigue, long hours, and big trucks are a deadly combination.
What did the bill miss completely?
The most damaging modification to the IIJA is this: "For trucking, notably absent from the Senate bill that was included in the House version was provision increasing truck insurance liability from $750,000 to $2 million." On the face of it, this may seem trivial and a net positive for smaller companies, but the American Association for Justice explains why it should matter to you.
A fatal truck crash costs about $4.9 million in direct costs. The FMCSA requires that carriers only carry insurance of $750,000 per incident. This unrealistically low level of insurance is a leftover from the Reagan era, has not changed in 41 years, and has not been adjusted for inflation, even though many crashes exceed these limits.
The minimum levels of insurance were set in 1980. The average cost of a car was just $7,500 and the average house just $47,000… The $750,000 basic minimum liability requirement of 1980 is now worth approximately $230,000. You would need $2.5 million in today's dollars to equal the basic minimum liability requirement of 1980.
Taking into account medical costs makes the 1980 minimums look even more inadequate. Adjusting for medical care inflation, you would need $5.9 million to equal the minimum liability requirements put in place more than 40 years ago. [emphasis added]
National and international carriers with hundreds or even thousands of trucks may carry higher limits, but smaller operators rarely do. The point remains, however, that $750,000 is the federally mandated minimum to cover losses that often run into the millions. Carriers don't have to carry more insurance and often keep coverages intentionally lower to cut costs. This has the side effect of providing an additional – and significant – barrier to victims and their families who are killed or sustain serious injuries in a truck crash.
While we wait for this new legislation to be enacted, we at Bailey & Greer, PLLC, continue to fight for the victims and families of large truck crashes. If you or your loved one has been injured or killed in a truck crash, you may be entitled to compensation for injuries and other damages. Our accident and injury attorneys have been fighting to protect truck crash victims in West Tennessee for nearly 35 years. Call our Memphis and Jackson offices at 901-475-7434 or use our contact form to speak to an attorney today.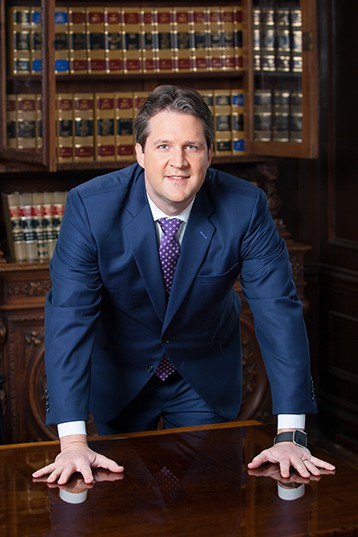 Since graduating magna cum laude in 2005 from the University of Memphis School of Law, Thomas has helped make a difference in the lives of victims of serious personal injury, wrongful death, and professional negligence. Thomas has extensive trial experience in both state and federal court. Among other victories in the courtroom, Thomas obtained several impressive jury verdicts and settlements
Read more about Thomas R. Greer