Bailey & Greer, PLLC Gives Back
Learn more about our work on behalf of the community
At Bailey & Greer, PLLC, we believe in empowering our clients and our community. In times of need and times of prosperity, we are proud to lend a helping hand and to support individuals and local organizations who are doing good work here at home.
If you are interested in partnering with Bailey & Greer, we invite you to reach out to our office by calling 901-680-9777, and telling us about your non-profit or community organization.
You can also learn more about the groups we have partnered with in the past, and the work we have done together.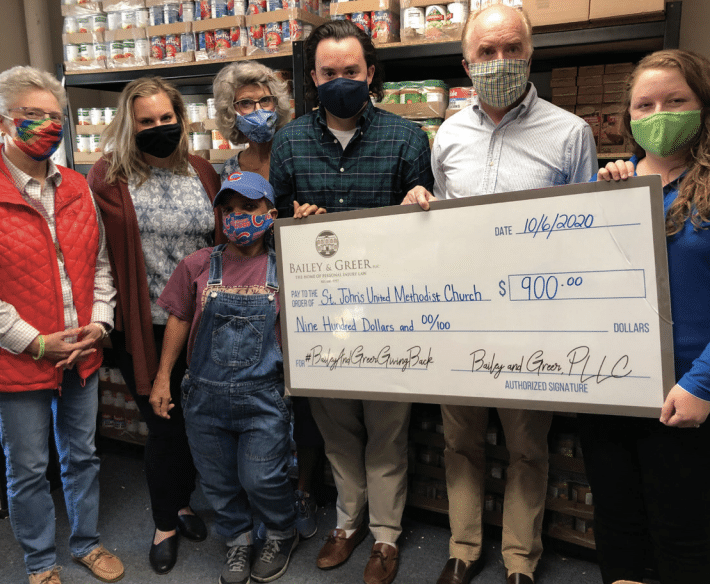 Bailey & Greer's Giving Back Initiative
Bailey & Greer often hears about charitable and non-profit organizations doing exceptional work in the community through our clients. That is why we launched the Bailey & Greer Giving Back Initiative, where we donate a percentage of our fee to a charity or organization of our client's choice. Some of the recipients include:
Our Neighborhood Pantry
This initiative, the construction of pantries and donation of free, non-perishable food and hygiene products, seeks to alleviate some of the stress caused by food insecurity within the city of Memphis and surrounding areas. The core idea is to give what you can, and take what you need. We are currently seeking community partnerships to help build this project over the coming months. We currently have two pantries in operation: one in Midtown Memphis, operated in partnership with Sowell Realtors, and one in the historic Rozelle-Annesdale neighborhood, partnering with residents Nancy Apple and Aaron James.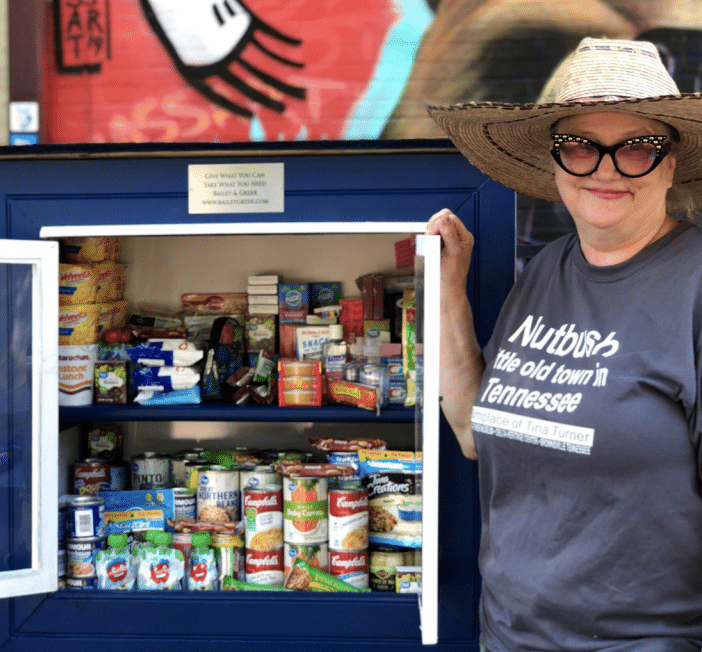 Mask donations
Bailey & Greer donated 100 reusable face masks to the Memphis Community during the height of the coronavirus pandemic. The recipients are all organizations that help our most vulnerable members: