The Risk Factors for Tennessee Shoulder Dystocia
A sudden shoulder dystocia is one of the most frightening birth complications for Tennessee parents. One minute, you are feeling joyful and happy; pushing has finally begun, and you will soon meet your new child. The next, your medical team springs into emergency procedures that you never expected.
While this birth complication is difficult to predict, there are some well-known shoulder dystocia risk factors involved. These factors, as of yet, have not helped to reduce the cases of shoulder dystocia, but they do exist. What are they?
Up to 12% of women who have had a previous shoulder dystocia will have a second one.
The most common risk factor seems to be the weight of the baby. A recent study indicated that up to 22% of babies over 9 pounds, 14 ounces experienced shoulder dystocia at birth.
Some studies indicate that women who are obese are up to two times more likely to have a shoulder dystocia. But, the reasons are unclear as to why heavier women often have heavier babies.
The risk of shoulder dystocia increases up to 50% for women who have diabetes and are carrying babies heavier than nine pounds.
The use of forceps or vacuum to extract the baby can increase the risk.
Less proven, but other possibly significant risk factors include the experience (or lack) of the person delivering the baby, a longer second stage of labor and a pregnancy that continues past the due date.
Shoulder dystocia can result in serious, disabling birth injuries and should never be taken lightly by your delivery team. When handled carefully and correctly, you and your baby can leave this traumatic event behind. But when an injury does occur, you will want to know why and if it could have been avoided.
At Bailey & Greer, our Memphis birth injury lawyers have the experience and power to represent you and your child, if you feel a mistake happened in the delivery room. Please feel free to call us today toll-free at 901-680-9777 to set up a free case consultation. We always have time for you.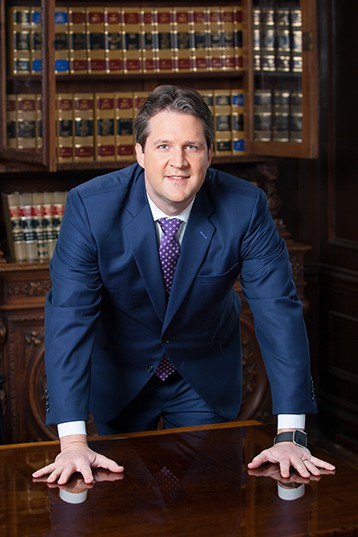 Since graduating magna cum laude in 2005 from the University of Memphis School of Law, Thomas has helped make a difference in the lives of victims of serious personal injury, wrongful death, and professional negligence. Thomas has extensive trial experience in both state and federal court. Among other victories in the courtroom, Thomas obtained several impressive jury verdicts and settlements
Read more about Thomas R. Greer