Paralyzed Passenger Seeks $63 Million in Damages from Uber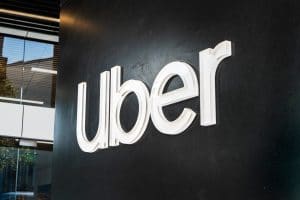 Rideshare drivers are liable to their passengers for the accidents they cause. Rideshare companies like Uber and Lyft can be held liable to passengers provided their driver was "on duty" when he/she was transporting the passenger. This is why both companies have policies in place for accident claims that cover up to $1 million in damages.
The Boston Globe recently reported that an Uber customer has filed a claim against Uber for $63 million, stemming from a rideshare accident that caused him to become paralyzed. The rider, Will Good, hailed an Uber driver to drive him from his job to his home. The Uber driver struck a parked car, causing Good to be thrown "against the passenger's headrest and leaving him slumped in the backseat. Good instantly knew he couldn't move, and believed he had broken his neck." As a result of the lawsuit, Good, 31, is now a quadriplegic.
Is Uber responsible because of the driver's dangerous driver record?
Good's negligence claim against Uber is based on Uber's negligence in hiring a "risky driver" with a spotty driving record. The passenger is seeking damages for his physical, emotional, and mental injuries, including having a permanent disability. His lawyers say that Good also filed the lawsuit to pressure Uber to vet their drivers so other passengers wouldn't be harmed by unsafe drivers, and to encourage regulators and the state legislature to "crack down on transportation companies they say pose as tech companies and skate safety measures, oversight, and liability."
The lawsuit claims that Uber should never have hired the driver as the driver had a poor driving record dating back 25 years. The driver's record included numerous moving violations, at least 20 citations, other accidents, and a state-mandated driving re-training order.
Understanding the true extent of Good's injuries
When people think of paralysis, they think of wheelchairs and mobility issues. They may not consider all of the collateral damage that such a catastrophic – and permanent – injury can cause.
Good's life and career have been "completely ruined" by the accident, the lawsuit says. There are countless things that he can't do now: scratching an itch, playing his guitar, preparing food, or opening his wallet. The injuries have left Good heartbroken. He said that part of the pain of living with his paralysis is just thinking about all the things he used to enjoy that he can no longer do – starting with being a cook at a Japanese restaurant.
The passenger also loved music, ever since his days playing guitar in a punk rock band. He says that when doctors told him he could never chop vegetables or play the guitar, he felt like he wanted "to throw up all day."
The financial burdens of a spinal cord injury are also substantial. Good was in the Massachusetts General Hospital ICU for two months and recovered at the Spaulding Rehabilitation Hospital for another two months. Good says those four months were actually easier to endure than his transition to life at home. He now requires two caretakers. His shower must be ADA compliant. He cannot work and he cannot drive. He spends his days in physical therapy, another cost of his life-long injury.
The legal claims against Uber
The lawsuit focuses on a second, more contentious issue – whether rider-share drivers are employees or independent contractors. The lawsuit adds a negligence component that claims Uber should be directly responsible to the passenger's injuries due to its own negligence, independent of the negligence of the driver. The lawsuit states that Uber "should have known that employing [this] driver would result in jeopardy to the health, safety, and/or welfare to residents of the Commonwealth of Massachusetts, including plaintiff William Good."
This is a critical question for two reasons.
Generally, employers are liable for the negligent acts (such as driving negligently) of their employees – but they are not liable for the negligent acts of their contractors. As such, Uber could escape liability for the car accident caused by their driver.
Second, while Uber claims they have a background check requirement, it only demands that you have a valid driver's license and 3 years of driving experience. They do not have to run a full background check on their contractors, as many businesses must with their employees, which likely would have picked up on the driver's record of unsafe driving.
Voters in Massachusetts are being asked to decide if Uber and other companies that use gig workers should be required to classify their workers as employees or independent contractors. The Attorney General for Massachusetts has filed her own lawsuit against Uber and Lyft claiming that the drivers are violating the law by not classifying their drivers as employees. She claims that the improper contractor classification "deprives drivers of basic rights under state labor laws and absolves ride-share companies of responsibility for its workers."
At Bailey & Greer, PLLC, our Memphis car accident lawyers have been fighting for injury victims for 35 years. We work aggressively to determine how an accident happened and who is responsible. We demand compensation for all your medical bills, lost income, pain and suffering, scarring and disfigurement. We demand compensation for all the ways your life has changed because a driver or a company failed to protect you. To speak with an attorney after an Uber or Lyft accident causes you harm, call us at 901-475-7434 or use our contact form to make an appointment. We take all injury cases on contingency. We maintain offices in Memphis and Jackson for your convenience.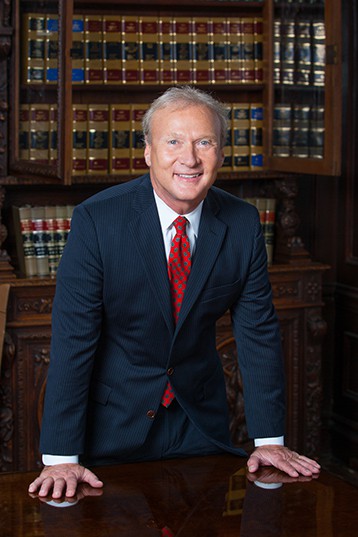 As founder of Bailey & Greer, R. Sadler Bailey has battled his fair share of insurance giants and wrongdoers and has achieved numerous multimillion-dollar results for the victims of catastrophic injuries and their families. What's more, he has been involved in more than 40 appellate court decisions affecting Tennessee personal injury law, including many landmark appearances before the Tennessee Supreme Court.
Read more about R. Sadler Bailey