Tennessee Legal Malpractice: Mistakes Your Lawyer Can Make
Hiring a Tennessee lawyer requires a good deal of faith. And if that faith is broken when your attorney fails to deal with you honestly or does not possess the skill needed to represent you, a great deal of stress, pain, and financial loss can occur.
Every lawyer is bound to serve his or her client by acting under a set of ethical rules. These rules govern all dealings between an attorney and his or her client. And breaking them can sometimes result in a legal malpractice lawsuit.
Hiring a lawyer should provide you with peace of mind – the assurance that he or she is abiding by all of the professional obligations set up by your state bar associations. When your lawyer fails, these strict professional obligations have been violated in some way.
So, what, exactly, are the professional obligations of a lawyer? Generally, every lawyer should:
Be honest and fair with the client in all dealings. Your attorney should represent you ethically, with vigor, and within the law.
Analyze all legal issues involved in the case and use the knowledge obtained to best represent you.
Provide a full accounting of any money or property involved in the case. Your personal property should be kept in an escrow account separate from the lawyer's property. And, when you request your funds or property, your lawyer must return them.
Promptly pay all funds due to a client.
Take responsibility for the actions of clerks, legal assistants, and partners.
Provide a complete and accurate explanation of the fees and costs involved in the case.
Communicate fully with the client. All lawyers are expected to provide full explanations of the merits of the particular case, including the difficulties and challenges. In addition, communication should be timely and effective.
Uphold the attorney-client privilege, which includes not accepting an interest that could harm the case or using information the client provided for other purposes. Also, your lawyer should, except in rare instances, keep your information and statements confidential.
If you have been unfairly or negligently represented by an attorney and have suffered as a result, you should look into a legal malpractice lawsuit. The respected legal team at Bailey & Greer can advise you and represent you if necessary. Give us a call today toll-free at 901-680-9777 for a free initial consultation.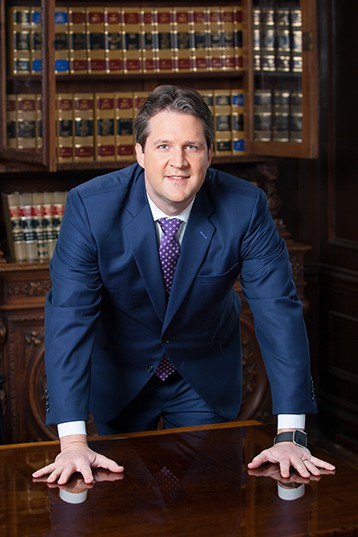 Since graduating magna cum laude in 2005 from the University of Memphis School of Law, Thomas has helped make a difference in the lives of victims of serious personal injury, wrongful death, and professional negligence. Thomas has extensive trial experience in both state and federal court. Among other victories in the courtroom, Thomas obtained several impressive jury verdicts and settlements
Read more about Thomas R. Greer