"How Much is My Case Worth in Memphis, Tennessee?"
Establishing the value of your case can be a difficult and time-consuming process. After all, a claim's value is dependent on many factors. That's why we advise you to be wary of any lawyer who tells you the value of your claim without thoroughly investigating the details.
At Bailey & Greer, we pride ourselves on not only giving you personal service, but also being thorough every step of the way. Those qualities allow us to estimate your claim effectively and help you understand what is behind that claim amount.
The following are some things that our thorough and friendly Bailey & Greer attorneys will consider when estimating the value of your claim.
Whether someone else's actions led to the accident or injury
Whether you contributed to the accident or injury
How much evidence there is to prove your case
Whether there were witnesses or witness statements
The severity of your injury
Whether there is permanent or long-term scarring or disfigurement
How visible the injuries are
How severely the injury will affect the rest of your life
The kind of treatment you require
How often and how long you will need to receive treatment
How much the treatment costs
How long you will continue to pay related medical bills
Whether you can work and earn an income
If you cannot work, how long you will be unable to work
Whether an insurance policy covers your injury
After investigating each of these factors, along with others that are revealed in the process, we will make an initial estimate of how much you are likely to get in a judgment, as well as a settlement.
It's important to remember that many firms out there can give you an inaccurate estimate. But at Bailey & Greer, we have the experience and expertise to not only give you the right estimate, but also help you receive it.
To learn more about your legal options or to ask us questions, schedule a free, no-obligation consultation with a friendly Bailey & Greer attorney. Just visit our Free Consultation page or call Bailey & Greer now at 901-680-9777.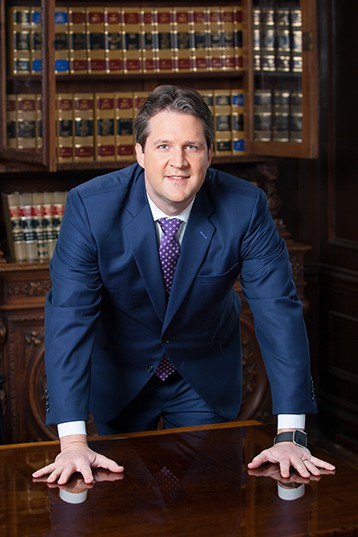 Since graduating magna cum laude in 2005 from the University of Memphis School of Law, Thomas has helped make a difference in the lives of victims of serious personal injury, wrongful death, and professional negligence. Thomas has extensive trial experience in both state and federal court. Among other victories in the courtroom, Thomas obtained several impressive jury verdicts and settlements
Read more about Thomas R. Greer