The Lawyers at Bailey & Greer are Trusted, Skilled, Proven and Caring
We understand that the law can be intimidating. That's why at Bailey & Greer our goal is to put you at ease from the start. After all, if you're already the victim of a catastrophic injury, the last thing your life needs is the stress that comes with a lawsuit. Whether you're the victim of personal injury, medical malpractice or one of the many other areas we serve, we strive to not only represent you, but to be there for you – every step of the way. At Bailey & Greer, you're never alone.
Of course, caring for you isn't enough. You also need a law firm with the expertise and financial resources to hold those at fault accountable for their actions. A law firm with a track record of success in the courtroom, and just as important, a track record of making a difference in people's lives. And since 1986, Bailey & Greer has developed just that kind of record.
We've developed our reputation by always putting our clients first. After all, when your life is turned upside down, you want answers. That's why we carefully monitor the caseloads of each of our attorneys to ensure we always have the time to meet with you one-on-one and to answer any and every question you may have.
At Bailey & Greer, we don't just give you the legal help you need, we give you the legal help you deserve.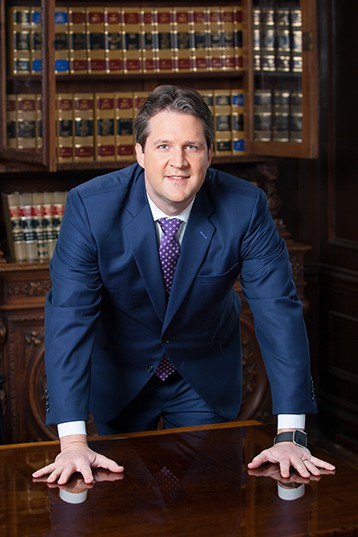 Since graduating magna cum laude in 2005 from the University of Memphis School of Law, Thomas has helped make a difference in the lives of victims of serious personal injury, wrongful death, and professional negligence. Thomas has extensive trial experience in both state and federal court. Among other victories in the courtroom, Thomas obtained several impressive jury verdicts and settlements
Read more about Thomas R. Greer