Bailey & Greer Secures $2M Jury Verdict on Behalf of Car Crash Victim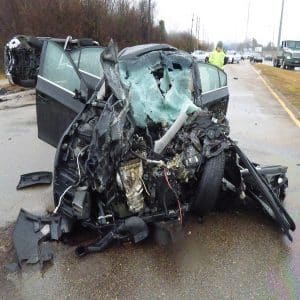 The team at Bailey & Greer, PLLC is pleased to announce that Thomas Greer and Nora Taube recently obtained a $2M jury verdict on behalf of a client who suffered a traumatic brain injury in a head-on collision with a negligent driver in 2017. Although the jury is not told this, the plaintiff was actually fighting his own insurance company for proper compensation at trial. We proceeded to trial after the insurance company failed to offer a fair settlement for the plaintiff's injuries and losses.
Here's what happened
In December of 2017 around 9:15am, the Defendant borrowed a car from his daughter's grandmother to run a 20-minute errand, at which time he appeared "completely normal." A witness stated just before the car accident occurred, they saw the Defendant's vehicle stopped at a red traffic light. When the light turned green, the witness stated the Defendant remained stopped for 10 to 15 seconds, and then sped off "fast."
According to statements, seconds later, the Defendant veered to the right, nearly hitting a pole, then veered sharply to the left across multiple lanes of traffic without hitting his brakes. The Defendant collided with the Plaintiff head-on in a 45mph zone. The impact was to the driver's side front, causing the Plaintiff to suffer a traumatic brain injury in the crash.
Defense admitted negligence
The Defendant admitted to using heroin "every day" the month prior to the crash, but "thinks" he had stopped using at the time of the collision. Further, upon being released from the hospital, the Defendant deleted text messages and contacts from his phone, destroying potentially valuable evidence.
He also testified his drug dealer lived "right around the corner" from the accident scene. No arrest for DUI was made, and no drug screen was performed at the hospital.
Just days before trial, the Defendant admitted negligence but denied the extent of our client's injuries.
Proving our case
Before the traumatic brain injury (TBI) caused by the collision, our client ran a successful construction company. As a result of the TBI, he can no longer manage the business, suffering from depression, memory problems, speech and language deficits, impulsive decision-making and a host of other medical conditions. He also experiences constant neck, shoulder, and back pain.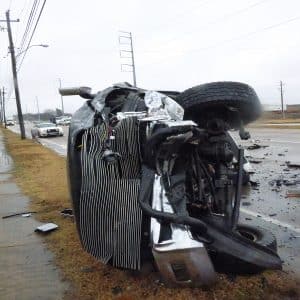 We called upon our client's treating neurologist from Semmes Murphey to testify at trial, as well as a doctor who had performed an independent medical exam and is an expert in brain injuries. We also called the Plaintiff's treating therapist, as well as a life care planner to project his future medical costs. Finally, we called a vocational expert to testify about our client's loss of earning capacity and his friends and family to talk our client's life both before and after his injuries.
The insurance company offer and jury verdict
At the time of the crash, the Defendant had no auto insurance, and the car in which he was driving had only $25,000 of coverage. Our client had his own uninsured/underinsured motorist coverage, providing up to $1.5 million in coverage. This case illustrates the importance of having uninsured/underinsured motorist coverage. Had our client not had this, he would likely have only recovered $25,000.
However, prior to trial, the insurance company offered only $250,000 – nearly nothing in comparison to the Plaintiff's current and future losses. Following arguments, the jury, on the other hand, returned a verdict on behalf of our client for $2 million.
At Bailey & Greer, PLLC, our personal injury attorneys are proud to represent our clients with tenacity and dedication. Let us help you or your loved one when you need help the most. We represent clients in and around Memphis and Jackson. To schedule a consultation, call our office at 901-475-7434, or complete our contact form today.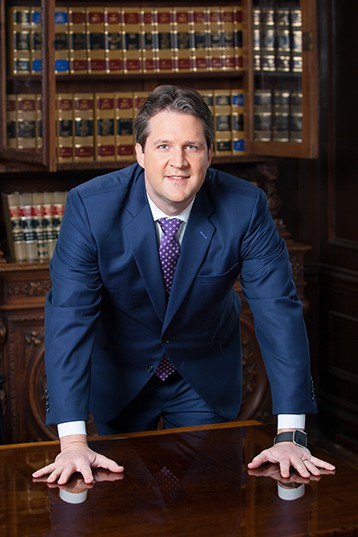 Since graduating magna cum laude in 2005 from the University of Memphis School of Law, Thomas has helped make a difference in the lives of victims of serious personal injury, wrongful death, and professional negligence. Thomas has extensive trial experience in both state and federal court. Among other victories in the courtroom, Thomas obtained several impressive jury verdicts and settlements
Read more about Thomas R. Greer