What Do You Need to Prove in a Medical Malpractice Claim?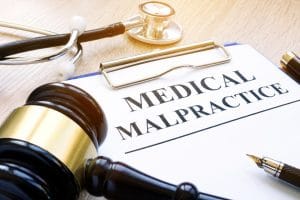 Everyone who has any type of medical procedure has the right to expect that their physicians, nurses, hospitals, and other health providers are competent. Doctors should be trained to anticipate the known risks to procedures and treatments. They should take steps to ensure a diagnosis is correct. When patients are harmed due to medical error, the patients have they the right to hold the medical providers liable for the injuries they cause.
The major parts of a medical malpractice claim
Whether it's a failure to diagnose, mistakes in the delivery room, errors during surgery, or prescribing the wrong medications, every medical malpractice claim in Little Rock and throughout Arkansas has the following key elements:
There must be a physician-patient relationship. The doctor doesn't have a duty to treat your medical condition until he/she agrees to evaluate and treat your medical problems. This part of a medical malpractice is usually straightforward. It can be established through hospital admission records, appointment records with physicians, employment records of nurses and staff, and other documents.
Proof that the doctor's standard of care was substandard. Physicians and hospitals are required to provide medical care in accordance with the type of care other comparable trained doctors and other similar hospitals would provide in the same circumstances. Generally, the doctors or hospitals won't admit fault. Our Little Rock med mal lawyers review your medical records and medical treatment with other physicians to determine how you should have been treated and whether the medical care failed to meet medical competency standards. We also reference various medical standards for your condition that are published by various medical professional groups such as the American Medical Association.
Confirming that the medical negligence was the proximate cause of the patient's injury or death. This element requires a showing that the lack of medical competency caused the injuries and not some other medical condition such as a pre-existing condition.
Proof of damages. The fundamental reason a medical malpractice claim is brought is because the medical mistakes cause harm. For example, a delayed diagnosis of cancer means the patient suffers more pain and an increased likelihood of death. A failure in the delivery room may cause lifelong physical, emotional, and cognitive difficulties for a newborn. Even when the mistakes can be corrected, there is the need for additional medical care which is accompanied by additional pain and loss of life's pleasures. Damages in medical malpractice cases generally include compensation for:

Pain and suffering
All medical expenses
Any lost income due to an inability to work
Other applicable damages
In medical malpractice cases, the standard of proof is "by a preponderance of the evidence." This means more likely than not.
There are many issues that victims of medical malpractice need to review with their Little Rock attorney. For starters, there are time limits to filing medical malpractice claims.
At Bailey & Greer, PLLC, our Little Rock medical malpractice lawyers have obtained numerous million dollar plus settlements and verdicts. We have the experience and the working relationships with physicians in various disciplines to evaluate and aggressively pursue you med mal case. To speak with a skilled medical mistake lawyer on your behalf or on behalf of a child or someone who tragically died, call us at 501-213-1512 or fill out our contact form to schedule an appointment.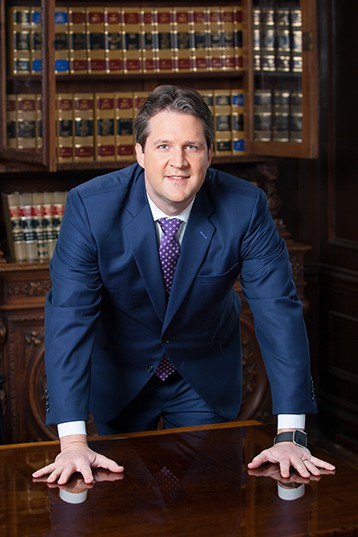 Since graduating magna cum laude in 2005 from the University of Memphis School of Law, Thomas has helped make a difference in the lives of victims of serious personal injury, wrongful death, and professional negligence. Thomas has extensive trial experience in both state and federal court. Among other victories in the courtroom, Thomas obtained several impressive jury verdicts and settlements
Read more about Thomas R. Greer