Sexual Assault Charges Are Piling Up at Massage Envy

Getting a massage is a great way to relieve the stress of your day. Millions of people have visited the popular franchise chain of Massage Envy spas, which has 1,700 locations in the U.S and employs 25,000 massage therapists and estheticians. But nearly 200 women have reported being sexually assaulted while they were receiving a massage at a Massage Envy spa.
WSMV.com reports that a massage therapist named Christian Wells, who worked in the Massage Envy spa franchise in Brentwood, Tennessee, confessed to inappropriately touching a client whom he was massaging. She reported him, and he was fired. Danielle Kendall, a day spa patron who was assaulted by massage therapist Marco Rigo, in 2016 in Smyrna, Tennessee, said that she had reported her assault to the spa owners, but they did not take her allegations seriously at first. After a year of repeated calls to police, Rigo was finally arrested, and he is now facing more than 30 sexual-related charges.
Buzzfeed News conducted its own investigation of the rape and assault allegations of Massage Envy patrons. They found police reports and state board complaints against the national company, franchisees, and their employees. For their part, Massage Envy told Buzzfeed that it would be inappropriate to respond to their questions because of pending litigation.
The investigation revealed that massage establishments do not have a legal obligation to report sexual assault claims made on their premises. There is not a law on the state or federal level that requires state licensing boards to suspend or rescind a massage therapist's license after sexual assault allegations by a patron. In the Buzzfeed article, The American Massage Therapy Association says that it "strongly believes that any massage therapist who steps over the line to inappropriate touch should face the legal consequences." They also encouraged anyone who feels that their massage therapist has demonstrated inappropriate behavior to call the police immediately. The person can also file a complaint with the state regulatory board. In Tennessee, that would be the Board of Massage Licensure of the TN Department of Health.
How can you protect yourself from unscrupulous massage therapists?
A story on News Channel 5 shares a tip for what to look for when booking a massage appointment: Look up the massage therapist's license number and that of the massage spa to see if there has been any disciplinary action taken against them. If there has been, it may be best to avoid that parlor and that masseuse.
What are your legal options if you have been sexually assaulted at a spa?
You can call the police and press charges for sexual assault. You can also file a civil lawsuit against your assailant seeking damages whether they are convicted of assault or not. You can file a lawsuit against the spa owners, the masseuse who assaulted you, and/or the spa's employees. The massage spa or health club may be held liable for the negligent hiring or retention of a therapist who is harming their patrons.
If you have been victimized by a massage therapist at any spa or health club, the skilled Memphis injury attorneys at Bailey & Greer, PLLC, are here to hold anyone who has injured you accountable for their actions. You are welcome to schedule an appointment by calling 901-680-9777 or filling out our contact form. We see clients in Memphis, Jackson, West Tennessee, and neighboring areas.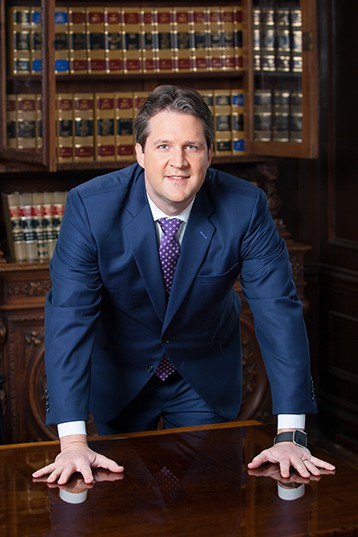 Since graduating magna cum laude in 2005 from the University of Memphis School of Law, Thomas has helped make a difference in the lives of victims of serious personal injury, wrongful death, and professional negligence. Thomas has extensive trial experience in both state and federal court. Among other victories in the courtroom, Thomas obtained several impressive jury verdicts and settlements
Read more about Thomas R. Greer