Pandemic Saw Misuse of Prescription Drugs Soar Among Nurses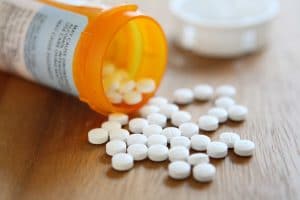 The misuse of prescription drugs soared during the pandemic at almost double the rate of the general population, according to a report in the Journal of Nursing Regulation. Despite the rise in misuse of prescription drugs by nurses, the group's overall misuse of drugs was lower than the general population during the pandemic.
The lead author of the study was Alison Trinkoff, ScD, MPH, RN, of the University of Maryland School of Nursing in Baltimore. Trinkoff and her colleagues found that nurses misused prescription drugs at a rate of 9.9 percent, while the general population misused prescription drugs at a rate of 5.9 percent. Nurses misused illicit and prescription drugs combined at a rate of 15.6 percent, while the general population misused illicit and prescription drugs at a rate of 20.8 percent.
What is prescription drug misuse?
Prescription drug misuse is defined as taking a prescription medication without having a prescription for that specific medication or taking more than the prescribed amount. Nurses involved in the study worked at nursing home facilities, hospitals, for home care companies, and in doctor's offices throughout the country.
Key data from the study
Some of the key data from the study is as follows:
0% of the nurses in the study met the criteria for a substance abuse problem
4% of nurses involved in the study were positively screened for substance abuse problems
6% of nurses in the study were labeled as having substance use disorders, compared to 7.4% of the general population
Use of illicit drugs was more common among nurses under the age of 45 (8.2%), compared to those over 45 (4.2%)
Use of illicit drugs was highest among nurses working in critical care settings (15%) and trauma, emergency, or urgent care settings (10%)
The study found that younger nurses were more likely to use nicotine and alcohol
Nursing homes, assisted living facilities, and home health care affected the most
The study found that nursing homes and assisted living facilities were impacted the most by nurses misusing prescription and illicit drugs during the pandemic. The data is as follows for these categories:
Nursing homes and assisted living facilities: 15.8%
Home health care and hospice: 19.0%
Military, community, and government facilities: 15.2%
Nurses who worked in nursing homes and assisted living facilities recorded the highest past-year use of alcohol at 42.9 percent. Nurses in these settings also had triple the odds of using alcohol and nicotine, compared to a group of nurses who worked in business settings, schools, and other areas.
Since the survey was distributed to nurses in the middle of the pandemic, it does not come as a surprise that the highest admittance of misuse of prescription and illicit medication came in nursing homes and assisted living facilities. These were settings where the residents/patients were most at risk of dying from Covid-19.
Effects of drug misuse among nurses
Nurses who suffer from a substance abuse disorder can cause injuries to themselves, their co-workers, and their patients. Nurses who misuse prescription or illicit medication suffer from the following:
Delayed reaction time
Impaired judgment
Inability to follow instructions
Making mistakes when conducting routine tasks
When a nurse misuses prescription or illicit drugs, the care for yourself or your loved one can be greatly affected. The nurse might struggle to make the correct decisions about care, make delayed decisions or provide delayed care, and even administer the wrong medication. Misuse of drugs can cause cloudy judgment, which is a serious problem to have when working in the medical field.
Injuries caused by nurses misusing drugs
The misuse of prescription or illicit drugs by nurses can lead to serious injuries for their patients. You or a loved one might suffer the following when receiving care from a nurse misusing medication:
Being administered the wrong dose of medication or the wrong medication
Being left to sit in feces or not have linens changed
Developing bed sores if the nurse hasn't helped you move of late
Physical assault if the nurse is often angry
Injuries caused by the misuse of medical tools
Failing to order tests
Signs a nurse is misusing prescription or illicit drugs
When your loved one is under the care of a nurse in their home, a hospital, or a nursing home, you hope that the nurse is of sound mind when administering care. However, it is possible that the nurse assigned to your loved one could be dealing with a drug problem. If you see any of the following signs of drug misuse exhibited by the nurse, it's time to notify their superior and contact a Memphis injury attorney.
Lack of concentration
Frequent anger
Hyperactivity
Inappropriate laughter
Frequent lying
Untidy appearance
Frequent bathroom trips
Dilated pupils
Fatigue
Do not ignore any of these signs displayed by your nurse or the nurse caring for your loved one. Doing so could lead to serious injuries that could have been prevented. A Memphis nursing home abuse attorney can examine the situation, collect evidence, and build a case to help you recover compensation for any injuries suffered at the hands of a nurse misusing prescription or illicit drugs.
Did a loved one suffer an injury at the hands of a nurse during home care or while living in a nursing home during the pandemic? If so, the nurse can be held accountable for their actions, especially if they were misusing prescription or illicit drugs while administering care. Call the experienced Memphis nursing home abuse attorneys at Bailey & Greer, PLLC, at 901-475-7434, or complete our contact form to schedule a consultation today.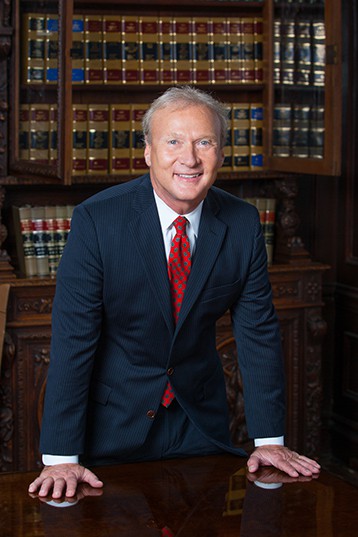 As founder of Bailey & Greer, R. Sadler Bailey has battled his fair share of insurance giants and wrongdoers and has achieved numerous multimillion-dollar results for the victims of catastrophic injuries and their families. What's more, he has been involved in more than 40 appellate court decisions affecting Tennessee personal injury law, including many landmark appearances before the Tennessee Supreme Court.
Read more about R. Sadler Bailey