Nursing Home Understaffing Is Not Just a Tennessee Problem
When our most vulnerable family members reside in nursing homes, we want to believe that they are safe and well cared for. Unfortunately, this is not always true. Tennessee nursing home abuse can and does happen, and many times the reason is understaffing.
How can nursing home understaffing lead to abuse? The evidence comes from all over the United States:
According to a study conducted by researchers at the University of Pittsburgh's Graduate School of Public Health, infections cause nearly 400,000 nursing home deaths each year. After studying data from 96% of all U.S. nursing homes from 2000 – 2007, the researchers found that 15% receive citations for infection control each year and that "with low staffing levels, caregivers are likely hurried and may skimp on infection control measures."
The Chicago Tribune reported in March 2012 that the Illinois state legislature is considering a new rule that requires every nursing home resident receive at least 46 minutes per day of care from a registered nurse. The current laws only require that a nursing home have one registered nurse on duty for eight hours a day. This legislation follows a 2010 nursing home bill that increased the amount of staffing for Illinois nursing home residents.
In a September 2011 report, the AP reported that a group called Kentuckians for Nursing Home Reform petitioned Kentucky's governor to increase staffing levels at that state's nursing homes. They were moved to action by the death of a Lebanon man who wandered away from his personal care home and was later found dead.
An August 2011 report from WHOU-TV in Texas found that their state was second from the bottom in nursing home staffing in this country. Weak state laws are blamed and advocate groups are lobbying for change.
California Watch reported in January 2011 that five lawsuits accusing state nursing homes of understaffing were filed within a few months following a $671 million verdict against a Humboldt County nursing home chain, Skilled Healthcare.
In Tennessee, nursing home staff levels are below average. Yet, a September 2011 Tennessean report found that our state is "moving toward lighter regulation of nursing homes, fewer state investigations and laws that make it more difficult to bring . . . lawsuits against operators". According to the federal Centers for Medicare and Medicaid Services, Tennessee is fourth from the bottom in the number of hours of registered nurse care provided to patients per day.
If you have a loved one that has suffered as a result of Tennessee nursing home understaffing, you should consider contacting a Tennessee nursing home abuse attorney. Bailey & Greer in Memphis can help find justice for the victims of neglect. Call us toll free today at 901-680-9777 for a free case consultation.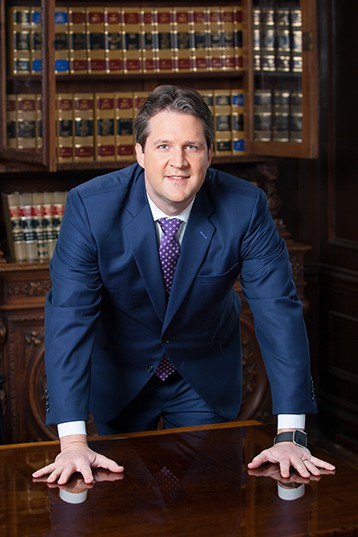 Since graduating magna cum laude in 2005 from the University of Memphis School of Law, Thomas has helped make a difference in the lives of victims of serious personal injury, wrongful death, and professional negligence. Thomas has extensive trial experience in both state and federal court. Among other victories in the courtroom, Thomas obtained several impressive jury verdicts and settlements
Read more about Thomas R. Greer