Non-Traditional Therapies for Cerebral Palsy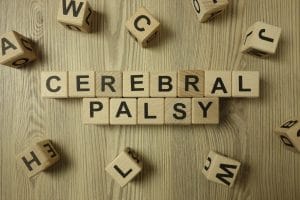 Cerebral palsy (CP) is a series of disorders that affect mobility, muscle tone, and posture. CP is often caused by medical malpractice during the birth of a newborn. Children with CP generally have difficulty walking and coordination difficulties. They may have difficulty swallowing and speaking. Some children with CP have cognitive disabilities in addition to their physical and emotional disabilities. Other complications may include seizures and blindness.
Cerebral palsy is not curable, which means newborns with CP will have to learn to live with their condition for a lifetime. Standard treatments, according to the Mayo Clinic, include medications such as muscle relaxants and injections. In some cases, orthopedic surgery may be required. Most children and adults who live with CP require physical, vocational, occupational, and speech therapy.
There are some non-traditional therapies. Our experienced Memphis birth injury lawyers understand which treatments are likely to be covered by your medical insurance and which treatments may not be covered. We also understand what treatments, even if they are not covered by insurance, may be included in your medical malpractice claim.
Parents should be extra-cautious when considering alternative therapies. They should understand the benefits and the risks. Generally, evidence-based therapies are preferred. Alternative therapies should, at best, complement approved therapies instead of replacing those therapies
Therapeutic electrical stimulation. This treatment, also called neuromuscular electrical stimulation (NES), introduces electricity into motor nerves. The electricity ideally stimulates "the contraction of muscle groups." The stimulation of these muscle groups, in turn, helps the person with cerebral palsy compensate for irregular muscle tone by expanding their range of motion and increasing their strength.
Threshold electrical stimulation. This form of stimulation is similar to NES and has the same aims as NES. However, "since it has no demonstrated efficacy, it's a controversial therapy that most practitioners do not recommend."
Hyperbaric oxygen. For some people with CP, their condition stems from a lack of oxygen during the delivery process. The idea behind hyperbaric oxygen is to help "awaken" the parts of the brain that didn't get oxygen during the delivery. "Hyperbaric oxygen is a higher concentration than oxygen in the atmosphere." Recent studies have raised doubts about whether this treatment provides any help to people with cerebral palsy.
Acupuncture is an old method of using needles to trigger certain parts of the body – with the aim of reducing pain and inflammation. The idea behind using acupuncture is that it can help patients who have tight muscles and spasticity. Acupuncture is an invasive procedure which means parents and adults with CP should make sure the health provider performing acupuncture is licensed and trained. Parents should be very cautious about using acupuncture for children.
What is hippotherapy?
Hippotherapy is a unique type of equine therapy designed to improve the self-esteem and social skills of a person with cerebral palsy. The therapy uses the natural movements of a horse to help provide physical, occupational, and speech therapy for the CP patient. Advocates of hippotherapy state that the treatment also helps the patient improve his/her posture, endurance, strength, and range of motion.
According to CerebralPalsy.org, hippotherapy was conceived and used in Europe in the 1960s. It began to be used in the United States in the 1980s. Hippotherapy is not the same as therapeutic horseback riding, which teaches riders specific riding skills. Instead, "hippotherapy is built on the concept that the individual and variable gait, tempo, rhythm, repetition and cadence of a horse's movement can influence human neuromuscular development in humans."
Hippotherapy requires that riders plan their movements to keep their balance, interact with the horse, and make physical adjustments to keep their balance on the horse. The aim is to improve control, balance, strength, posture, coordination, sensor integration, and visual clues.
The physical benefits include reduced abnormal muscle one, respiratory control, better motor skills, extremity control, better posture, and trunk core strength.
The cognitive benefits include visual coordination, improved focus, improved ability to express thoughts and needs, sensory input, tactile responses, and better timing.
The psychological benefits include better self-esteem, "enjoyable interactions with the animal, and improved social interaction.
Children as young as two can potentially benefit from hippotherapy. The child's physical and cognitive challenges determine when to consider an alternative treatment plan. It is worth noting that, according to CerebralPalsy.org, "because it is not likely to be among a child's core therapies, hippotherapy is unlikely to be covered by many medical insurance plans."
Hippotherapy begins with an assessment of the patient's abilities. If approved, the child (and parents) will learn how to safely mount and dismount, use saddles, and what horse movements the rider should anticipate. Once the child is on the horse, a therapist walks alongside the horse to direct the horse's movements and monitors the child's reactions. Children should wear helmets and have appropriate padding.
Hippotherapy is usually done in a horse-farm setting. Some programs may be seasonal. Other programs are year-round. The therapy is usually performed by physical, occupational, or speech therapists who must be certified and properly trained.
"The American Hippotherapy Association offers a multi-level educational program that aims to educate aspiring practitioners with a foundation of knowledge regarding how to work with both patients and horses." The practitioners must have practiced in their field for at least 3 years and have 100 hours of hippotherapy training through the AHA. Applicants can obtain Hippotherapy Clinical Specialty Certification by passing an examination.
At Bailey & Greer, PLLC, our Memphis birth injury lawyers understand how life-changing labor and delivery negligence is. Parents expect their children to lead fully functional lives so it comes as a shock to learn your child has cerebral palsy or other birth disorders. We work with your doctors to thoroughly understand your child's medical condition and the type of care he/she will need for their lifetime.
To speak with a respected birth injury lawyer in Memphis or Jackson, call us at 901-475-7434 or fill out our contact form to schedule an appointment. We handle all injury cases on a contingency fee basis.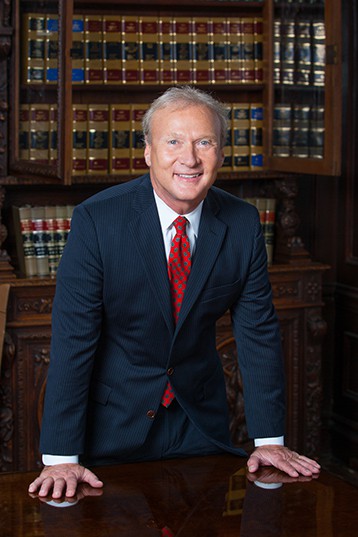 As founder of Bailey & Greer, R. Sadler Bailey has battled his fair share of insurance giants and wrongdoers and has achieved numerous multimillion-dollar results for the victims of catastrophic injuries and their families. What's more, he has been involved in more than 40 appellate court decisions affecting Tennessee personal injury law, including many landmark appearances before the Tennessee Supreme Court.
Read more about R. Sadler Bailey