Neglect: The Silent Abuse of Tennessee Nursing Home Residents
It is often silent and goes unnoticed. Yet it can result in suffering and death. It can go on for a period of weeks, months and even years. Neglect is one of the most common forms of Tennessee nursing home abuse.
You want to think that when you entrust the care of your elderly loved ones to a professional facility, they will be cared for with respect, compassion and expertise. Yet all too often, the very people you have trusted are quietly undermining the health and well-being of their charges.
There are several common forms of Tennessee nursing home neglect:
Neglect of basic needs: When a nursing home resident is denied the basics of proper nutrition and hydration, neglect has occurred. This can happen without your knowledge. Maybe the resident has developed trouble eating because of health issues and these issues are not addressed. Sometimes medical personnel do not take the time to be sure fresh water is not only being provided, but consumed. Also, residents are sometimes not taken to the restroom enough and left to soil themselves.
Neglect of medical needs: Medication errors are common. Correct dosages and times can be neglected, and it is not rare for one patient to receive another's medication. In addition, health conditions and illnesses can pop up and go unnoticed or ignored by personnel, leaving the resident in danger of complications or worse.
Neglect of safety needs: When a call light is not answered in a timely fashion, a resident who is safer in bed may get up and suffer an accident. When mobile residents travel the hallways of the facility and are not given the proper equipment or assistance, or when objects are left in their path, falls are common.
Neglect of personal hygiene: Every nursing home resident deserves to feel clean and fresh. But sometimes his or her physical condition makes it difficult or even impossible to tend to these needs. The staff must be aware of the personal needs of each patient and provide the assistance so desperately needed. Unfortunately, this doesn't happen and people are left dirty and unkempt.
Neglect of emotional needs: Perhaps one of the most important of all needs, our elderly need to feel loved and cared for. Because we cannot be with them every hour of every day, we may not notice the slow, agonizing way that emotional neglect can erode the confidence and well-being of nursing home residents. A busy staff may not notice, or have the time to deal with, a patient who withdraws and sinks into deep depression, a common risk for the elderly. When the nursing staff does not respond to this need for human contact and friendliness, a swift decline often follows.
Nursing home patients have legal rights. If you suspect that your loved one is or was the victim of Tennessee nursing home neglect, it is time to call a Memphis nursing home abuse lawyer and stand up for these rights on behalf of those unable to do so themselves.
Call Bailey & Greer anytime toll free at 901-680-9777 or fill out the confidential contact form on this page. You will receive a free case consultation and be taking the first step to ending neglect for our most vulnerable citizens.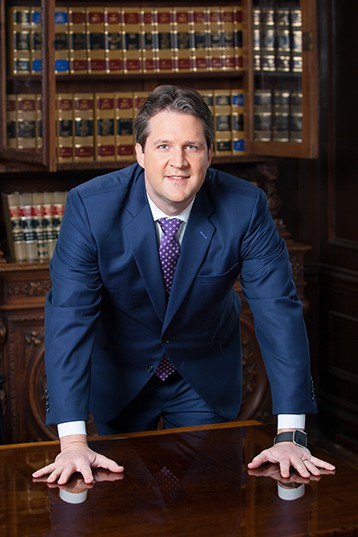 Since graduating magna cum laude in 2005 from the University of Memphis School of Law, Thomas has helped make a difference in the lives of victims of serious personal injury, wrongful death, and professional negligence. Thomas has extensive trial experience in both state and federal court. Among other victories in the courtroom, Thomas obtained several impressive jury verdicts and settlements
Read more about Thomas R. Greer