Nashville's Initiative to Keep Woman Safe in Bars Is Picking Up Steam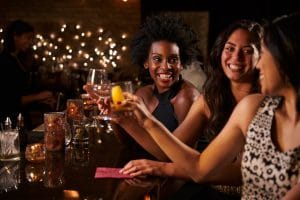 Many of us aren't aware of the extraordinary lengths that some food and drink establishments go to in order to protect their patrons. Some, like Training for Intervention Procedures (or TIPS), are programs that offer businesses insurance discounts for having all employees certified. Others are more subtle, from parking lot security and surveillance to ensuring that there are no dark corners available for those with bad intentions.
To be clear, there are no regulations that say that restaurant, bar, or nightclub owners must provide a safe environment. Rather, there's a net effect of health and safety regulations, violations and enforcements that are designed to create a minimum level of compliance. Any extra steps taken are at the sole discretion of the proprietor, and we thought it was worth recognizing a few Tennesseans who have gone the extra mile to keep our fellow citizens safe.
You may not be familiar with the TIPS program we mentioned earlier, but it's been around in the background for a long time. The goal of TIPS is to create awareness among service staff when a situation has the potential to become dangerous. It's not intended to deputize waitstaff, nor is it a way to completely prevent intoxication or drunk driving. Rather, the program was designed to reduce the number of incidents in an establishment with trained staff and keep patrons happier and safer.
How are local restaurants protecting patrons from assault?
Establishments that have adopted TIPS have enjoyed lower incidence rates, better community relationships, and discounts on liability insurance. However, there has never been an analog of the program for drug use or any other potentially dangerous social situations – that is, until a few years ago. From the Tennessean:
SAFE Bar Tennessee is an initiative developed by the Sexual Assault Center of Middle Tennessee that stems from how many survivors reported being sexually assaulted while at a bar, restaurant, club or venue in Nashville, Jessica Barfield, vice president of programs at SAC, told The Tennessean. Employees who are trained to understand sexual assault can intervene if needed, she said.
The organization offers free training courses for bar and restaurant staff members. They learn the principles of bystander intervention — delay, distract, document, direct and delegate — and the basics about trauma associated with sexual assault and rape culture, Barfield said.
The latest addition to the list of Nashville establishments that have adopted SAFE Bar Tennessee is SandBar. In addition to SAFE Bar Tennessee training, SandBar offers some unique ways for patrons to inform staff that they feel threatened. Guests, regardless of gender, are able to message McCormick on Facebook so the staff knows to look out for them. Bartenders will hold drinks during restroom trips, and security escorts to personal vehicles or ride-shares are provided on request.
What is the "angel shot" program?
"Angel shots" are yet another way for patrons to inform staff that they're in need of assistance. While not unique to SandBar, ordering an angel shot is a discreet way to let staff know that you feel uncomfortable or need help getting out of a dangerous situation. Because this isn't universally available, it's a good idea to look for signage in the establishment (check the bathrooms) or check social media before you visit an establishment alone or on a date.
For those who find themselves in an establishment that does not offer this sort of help, it's worth noting that some dating and ride-share apps are providing additional safety measures to keep their customers safe. Bumble and Hinge offer safe dating advice on their sites, while "Tinder has partnered with Noonlight to allow users to discreetly contact emergency services if they feel uncomfortable."
The program has been a wild success at SandBar according to owner Leah McCormick, who said "dozens of women have alerted the staff about their dates."
What are your rights if you are sexually assaulted in a bar in Tennessee?
According to the Centers for Disease Control and Prevention, almost one in three women and one in four men experience sexual violence involving physical contact during their lifetimes. Situational awareness and tools like those provided by SAFE Bar Tennessee and establishments like SandBar are invaluable, but unfortunately there's no way to guarantee that you or a loved one won't be the victim of physical or sexual assault no matter how cautious you are.
If you are attacked in a bar, a parking lot, or even at an event hosted by the bar outside of its location, you can file a civil lawsuit for damages. This is because under the law, owners and operators of properties owe their customers a duty of care. If they breach that duty, they could be held liable in a premises liability lawsuit.
If you know your attacker, you can also hold him or her accountable through the civil justice system. Whether your case proceeds through the criminal justice system has nothing to do with a civil lawsuit, so you do not have to wait until the criminal case concludes to get started on your claim. We can guide you through the process with the same discretion, dignity, and grace that you've come to expect from us.
Assault victims can suffer serious injuries, both physically and mentally, that have lifelong consequences and can make living a normal life effectively impossible. We're all too familiar with the consequences of assault, and we're happy to report the steps that these facilities are taking to make their property safer for everyone.
If you or your loved one has been assaulted, sexually or otherwise, you may be entitled to compensation for medical bills, lost wages, pain and suffering, and continuing medical treatment. The experienced Memphis sexual assault attorneys at Bailey & Greer, PLLC, have been fighting for accident and injury victims in West Tennessee for nearly 35 years. To learn more about us or speak with an attorney about your case, call our Memphis and Jackson offices at 901-475-7434 or use our contact form.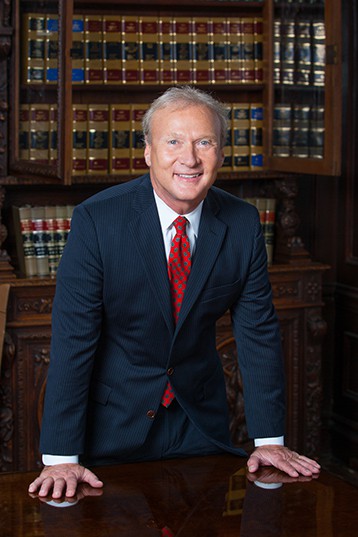 As founder of Bailey & Greer, R. Sadler Bailey has battled his fair share of insurance giants and wrongdoers and has achieved numerous multimillion-dollar results for the victims of catastrophic injuries and their families. What's more, he has been involved in more than 40 appellate court decisions affecting Tennessee personal injury law, including many landmark appearances before the Tennessee Supreme Court.
Read more about R. Sadler Bailey