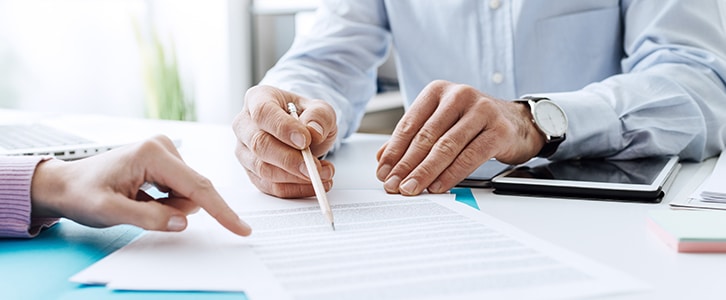 Little Rock Business Interruption Insurance Attorneys
Helping business owners in Arkansas recoup losses due to the coronavirus
Arkansas is home to numerous for-profit agricultural, restaurant, hotel, retail, professional, trucking, and other businesses. The state is home to numerous non-profit and charitable organizations as well. All these companies and organizations are suffering economically due to the devastating consequences of the COVID-19 pandemic. Many businesses have been forced to cease operations completely, while others are operating only at a fraction of the level that they were before the pandemic struck.
One remedy many business owners are asserting, through claims and court proceedings, is that the economic losses due to the coronavirus should be covered by business interruption insurance. As the owner of a company, you purchase business interruption insurance to reimburse lost profits, overhead expenses, and operating expenses when disasters such as fires and tornadoes strike.
The experienced trial lawyers at Bailey & Greer, PLLC, have been fighting insurance companies through personal injury actions since 1986. We understand the arguments that insurance companies use to try to deny insurance claims and work aggressively to hold insurance carriers accountable to the terms of their insurance policies.
What risks do Little Rock business interruption insurance policies cover?
Businesses usually buy business interruption insurance as a complement to their general business insurance policy and property insurance policy. Property insurance covers physical damage to a property that necessitates rebuilding or repairing the property. Business interruption insurance and property insurance are generally payable if risks that are covered in these policies occur. Common risks that are covered include:
Natural disasters such as hurricanes, tornadoes, and storms
Accidental disasters such as fires
Theft and vandalism
Businesses that need flood protection insurance normally purchase separate flood insurance.
What damages are available through Little Rock business interruption insurance?
A company with business interruption insurance is entitled to damages when a risk or danger that is covered by the insurance policy occurs. Any business that has business interruption insurance that is activated by a covered risk can claim some or all of the following:
Continuing expenses
These expenses, often called overhead costs are the regular continuing costs to do business, not counting the expenses to create products or services. Examples of overhead expenses include mortgages and rent, insurance premiums, license fees, and utility expenses.
Product and service expenses
These costs include the funds businesses spend to create goods, provide services, and develop products for the local Little Rock communities, Arkansas, and the country. Common expenses in this category include the following:
The salaries and wages that need to be paid to employees. With the COVID-19 crisis, many workers are being furloughed because businesses can't afford to keep their workers employed.
Marketing expenses and expenses for keeping customers and developing relationships with new customers.
Costs to maintain working relationships with vendors and suppliers.
Lost profits
This damage claim focuses on the money the business loses because it can't operate at full capacity. This category generally applies to for-profit businesses. Lost profits depend on a variety of factors, including the following:
How long the business has been operating
The type of business
Financial records such as tax returns and profit and loss statements
Other financial and business factors
Our Little Rock lawyers work with financial experts who are experienced at placing a value on lost profits.
IT costs
Information technology includes software, hardware, databases, an Internet presence, social media, and other applications. IT is used to help create products, communicate with customers and clients, and for other purposes. While offices and facilities are physically closed due to COVID-19, many businesses are relying more and more on internet technology to keep their customers informed and to sell their products and services.
Relocation expenses
When properties need to be rebuilt or repaired, businesses need to find alternative locations to produce and sell their products and to provide services. During the COVID-19 pandemic, many businesses are relocating to the homes of the individual business owners and their staff. Other businesses are making repairs to reduce the amount of physical interaction.
Business interruption insurance is an essential component for every business in much the same way as liability insurance is an essential component for every vehicle owner.
Can Little Rock businesses make a business interruption claim for COVID-19 losses?
Many lawsuits nationwide have already started seeking to hold insurance companies liable for business interruption losses due to COVID-19. Most claims are being denied by insurance companies based on the following grounds:
Business interruption claims and physical damage. Many insurance companies assert that viral infections are not physical damage in the same way fire damage is. However, our lawyers are arguing that when property becomes unusable, it constitutes physical damage.
Exclusions. Many property and business interruption policies specifically exclude viral infections and/or pandemic damage. Some policies directly include viral infections. Other policies are silent on the issue of coverage. We dissect the fine print of your policy.
Civil authority coverage. This is a special type of business interruption coverage that applies if a business owner cannot access their property because of government orders. During the coronavirus pandemic, federal, state, and local governments have all issued lockdown orders – preventing owners from accessing their business.
Are there other business interruption insurance options for Little Rock companies?
There may be other types of insurance, in addition to the standard property insurance, which may cover viral infection losses. For example, event insurance covers business interruption losses if a business event such as a sporting event or a musical performance has to be cancelled for a covered reason. Some events, such as Wimbledon, have made successful COVID-19 claims based on purchasing event insurance.
Is there legislation that may help Little Rock companies that suffer COVID-19 losses?
The federal government passed the CARES ACT which provides a stimulus check, assistance to governments, and other relief, including aid to businesses that have been affected by COVID-19. The CARES (Coronavirus Aid, Relief, and Economic Security) Act will help qualifying business pay and provide benefits for their employees for up to eight weeks. For-profit businesses, non-profits, veterans' organizations, and other entities may be eligible for CARES Act aid.
Some states, according to American Action Forum, are considering business interruption insurance legislation to help companies suffering economically due to the coronavirus.
Skilled Little Rock trial attorneys protecting your business insurance rights
At Bailey & Greer, PLLC, our lawyers are respected for our ability to negotiate claims based on insurance policies and for litigating insurance claims in court. We are staying current with the federal and Arkansas laws and regulations designed to help businesses during the COVID-19 pandemic. Our office is just 5 mins walk from Little Rock Zoo by the Park Plaza Mall, if your business is not getting the insurance support to which it's entitled, call our Little Rock office at 501-213-1512 or use our contact form to schedule an appointment.