What Are the Most Common Medical Malpractice Errors?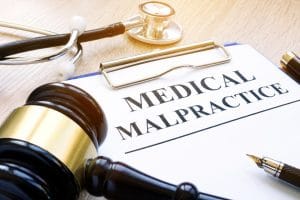 When Little Rock and Arkansas residents treat with their family doctor, treat with a specialist, go to the ER, or are admitted to a hospital, they expect that their medical condition will improve. They don't expect that it will get worse because their health provider failed to follow competent medical standards and practices.
Anyone who is a patient of a physician can hold the physician accountable for their injuries if there was doctor-patient relationship, if the doctor was negligent, and if the negligence caused the patient's injuries and damages. The same principles hold true for care by hospitals, nurses, medical technicians, pharmacists, and other health providers.
Misdiagnosis
Doctors are required to diagnose the correct medical disease or disorder for your medical symptoms. Generally, doctors should take an oral history, conduct a physical examination, and order the right diagnostic tests such as blood work and x-rays depending on your symptoms.
According to Healthline and Johns Hopkins University, the three leading misdiagnosis failures are failing to diagnose infections, cancers, and vascular events. Other mistakes include failures to detect heart attacks, strokes, Lyme disease, pulmonary embolisms, and depression.
A delay in diagnosis
In a delayed diagnosis, the doctor makes an incorrect diagnosis and later corrects the diagnosis. During the delay, several problems may occur:
The patient will have pain and will suffer because treatments are delayed
The treatments may not work or may not be as effective if they are delayed causing permanent harm or even death
Some of the reasons a diagnosis may be delayed include the following:
Failure to order the correct tests
Overcrowded ER rooms
Not giving the patient a full exam
Failing to recognize certain symptoms
Failure to refer the patient to a specialist
Delays in diagnosis can directly affect the ability to treat cancers, heart diseases, and other medical problems
A failure to provide the correct treatment
Even if the doctor makes the correct diagnosis, he/she can be found liable if the doctor failed to offer the correct treatments for the underlying medical problem. Failure to treat also includes a failure to fully monitor a patient, releasing a patient from a hospital too soon, and failing to provide follow-up care.
Errors during surgeries
Medical malpractice cases can occur during any surgery. Examples of medical mistakes during surgery include the following:
Improper administration of anesthesia
Performing an unnecessary surgery
Performing surgery on the wrong body part
Damaging tissues, nerves, or organs unnecessarily
Failure to anticipate known complications
Leaving objects in the patient
Using tools that are not sterile
General inadequate care
Birth injuries
These medical malpractice mistakes affect the child for his/her whole life. Doctors should anticipate problems such as oxygen deprivation which can cause cerebral palsy. They can be held liable for the following:
Using improper or excessive force
Failing to order a C-Section when required
Failing to observe or monitor fetal distress
Medication mistakes
Failing to notice or correct umbilical cord compression
In addition to cerebral palsy, medical malpractice during a delivery can cause Erb's Palsy, shoulder dystocia, brain injuries, and other serious or catastrophic birth injuries.
Other types of medical malpractice
Patients may also have medical malpractice claims based on the following:
A failure to obtain informed consent from the patient by disclosing known risks of any treatment
Prescription drug error which includes prescribing the wrong medication, the improper dosage, or not being aware of dangerous interactions with other medications
Ordering and using the wrong medical devices and equipment or using medical devices that are known to be subject to recalls
Each patient's case is different. A lot depends on the type of practice of the physician who was providing the medical care.
While doctors and hospitals can't guarantee results, they are required to provide competent medical care for each patient's condition. When they fail to follow well-known medical standards for their type of medical practice, they deserve to be held accountable for your pain and suffering, medical expenses, and lost income. At Bailey & Greer, PLLC, our Little Rock medical malpractice lawyers are respected by the legal and medical community. To discuss any injury due to medical treatment or lack of treatment, call us at 501-213-1512 or use our contact form to schedule an appointment.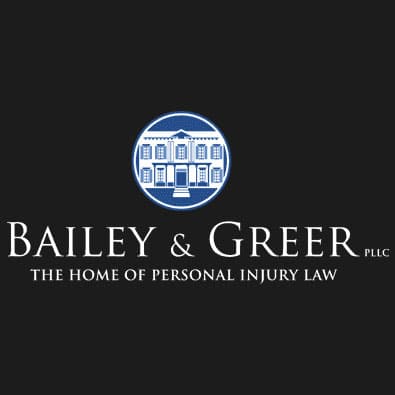 At Bailey & Greer, PLLC we do everything in our power to assuage those fears, and to help our clients find resolutions to their problems. Our Little Rock based law firm offers a wide variety of legal services to individuals and families throughout Arkansas. When you are hurt, you can trust the injury attorneys of Bailey & Greer.