Can I Sue for Pain and Suffering in Little Rock?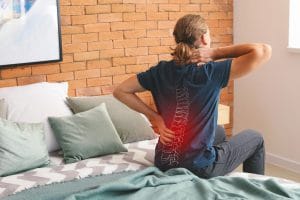 Anyone who is physically injured in any type of accident has the right to seek compensation for their pain and suffering. This includes car crashes, falls on the property of another, medical malpractice, birth injuries, nursing home abuse, and other preventable accidents and negligence.
Economic losses
The damages in an accident case are divided into two parts – economic and non-economic losses. The first part is economic losses, which are verifiable losses. These include:
Medical expenses for surgeries, hospital stays, doctor visits, therapy, medications, and other costs
Lost income because the accident victim can't work and won't be able to work in the future
Any property damage such as damage to their car, truck, or motorcycle from a vehicle accident
These losses can be detailed through medical bills, reasonable estimates for future medical bills, tax returns, profit and loss statements, and other documents.
Non-economic losses – pain and suffering
Pain and suffering can't be quantified through documentation. However, Little Rock personal injury attorneys can negotiate financial compensation for your pain and suffering with insurance adjusters. If a fair settlement can't be reached, the lawyers present the case for pain and suffering damages to a jury.
Pain and suffering is the compensation you deserve because your life has changed due to the accident. It is payment for your suffering from:
Chronic pain
Inability to perform daily tasks such as walking, eating, personal grooming, sleeping, and a host of other daily activities
Loss of enjoyment of life's pleasures during your recovery, or if you don't fully recover
Emotional suffering such as worry, anxiety, depression, irritability, and frustration due to your health condition
There are different ways that our skilled lawyers help convince an insurance company or jury just how serious your pain is. Some of these ways include:
First-hand accounts. The testimony (or written statements) of the accident victim, family members, friends, and co-workers. This testimony will detail your difficulties and your pain.
The medical reports of your doctors. Your treating physicians should do more than document your diagnosis and prognosis. They should be able to state that based on your medical condition, you have a traumatic injury that may last a lifetime. They can then detail the likely problems you will experience.
The type of doctors you need and how long you need them. This is why it is important to work with your doctors and follow their advice. Insurance companies and juries often determine the amount of your pain and suffering based on the severity of your injuries and the scope of treatment required.
At Bailey & Greer, PLLC, our Little Rock personal injury attorneys understand how traumatizing even minor injuries can be. Your pain and suffering multiplies drastically if you have a permanent injury or a catastrophic injury.
Fighting for pain and suffering compensation requires long-term experience. Our lawyers have a strong track record of successful settlements and verdicts – where the pain and suffering portion of the award is often worth much more than the economic losses. For help with any type of accident claim in Little Rock or Arkansas, call us at 501.213.1512 or fill out our contact form to schedule an appointment.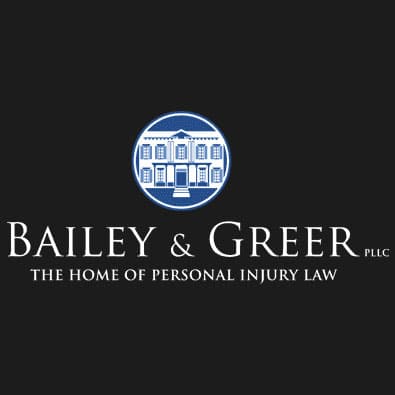 At Bailey & Greer, PLLC we do everything in our power to assuage those fears, and to help our clients find resolutions to their problems. Our Little Rock based law firm offers a wide variety of legal services to individuals and families throughout Arkansas. When you are hurt, you can trust the injury attorneys of Bailey & Greer.