Know Your Tennessee Nursing Home Residents' Rights
When we entrust our loved ones to nursing homes, we don't make the decision easily. We want the best for the weakest and usually we get that. But, as nursing home abuse lawyers in Memphis, we do, unfortunately, see cases involving just this type of abuse. But did you know that every nursing home resident in the United States has federal legal rights?
In 1987, the federal Nursing Home Reform Law was enacted to help define and protect the rights of every nursing home resident in the country. Today, this law continues to protect them. Here are some of the most important key points of this legislation.
Every nursing home resident has the right to:
Be fully informed of the services, rules, regulations and their rights by the facility. He or she also must be made aware of state survey reports and how corrections will be made, any changes in rooms or roommates in advance, and must receive all information in the language he or she understands.
Complain. A nursing home resident must be able to complain about any grievance to any staff member without fear of reprisal. The resident must also be aware of and able to complain to the State Ombudsman and the state survey and certification agency. And, all information for contacting these agencies must be provided.
Participate in his or her own care. A resident has the right to receive appropriate care, be informed of any changes in medical condition and participate in the care planning, treatment and discharge. He or she also has the right to refuse medication, treatment, and chemical and physical restraints.
Privacy. Access to private and confidential communication with any person is guaranteed. Privacy is also guaranteed during treatment and care of personal needs. Finally, every resident has the right to privacy concerning his or her medical, personal or financial affairs.
Remain in the nursing home unless his welfare is at stake, the safety of other residents or the staff is threatened, the resident is unable to meet financial obligations, or he is well enough to leave the facility. Any resident who will be transferred or discharged must receive a 30 day notice that includes the date, reason, location, information of the right to appeal and the contact information for the State Ombudsman.
Dignity, respect and freedom. Each resident must be treated with respect and dignity, which includes freedom from restraints, any type of abuse, punishment and seclusion. This right also states that the personal possessions and self-determination be protected.
Visits from personal physicians, relatives, friends, representatives from state agencies, and social welfare organizations. He or she also has the right to refuse a visit form anyone at any time.
Make independent choices. Finally, each resident can make his or her own decisions, choosing his or her own physician, accommodation of needs, personal decisions participation in community activities and financial affairs.
If you have a loved one in a Tennessee nursing home and his or her rights are not being upheld, abuse can often be the result. Talk to a nursing home abuse lawyer in Memphis if you have any questions or concerns. Bailey & Greer promises quick and effective help. Call us toll-free today at 901-680-9777 for a free case consultation.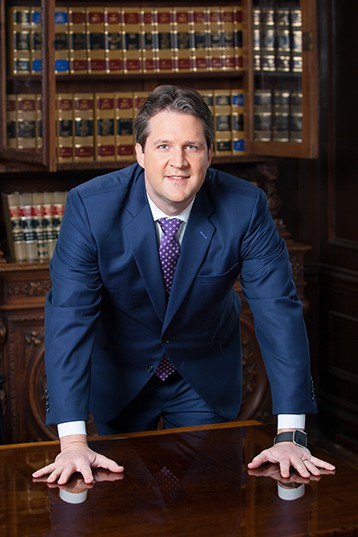 Since graduating magna cum laude in 2005 from the University of Memphis School of Law, Thomas has helped make a difference in the lives of victims of serious personal injury, wrongful death, and professional negligence. Thomas has extensive trial experience in both state and federal court. Among other victories in the courtroom, Thomas obtained several impressive jury verdicts and settlements
Read more about Thomas R. Greer