Jet Ski Accidents Can Be Deadly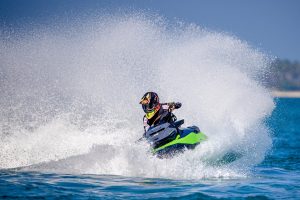 In the summer of 2020, there was a tragic accident that resulted in the death of a Mid-south man and his 6-year-old daughter. The driving mother and wife are distraught after what was supposed to be a fun day out on the water. Witnesses say that the father and daughter were on a personal watercraft when they were suddenly struck by a Cordova man who was operating his own personal jet ski. There were nearly 100 boats on the water that day.
The wife and mother of the deceased have filed a lawsuit against the other driver, who is accused of driving recklessly on Pickwick Lake.
How dangerous are jet skis?
Jet skis can reach the same speed as vehicles – and since they offer little to no protection to their riders, they are among the more dangerous motorized vehicles. According to US Coast Guard data published by Jet Drift, there were 676 jet ski accidents leading to injury or death in 2018, including:
634 injuries
40 deaths
11 drownings
31 other injuries
What are the common jet ski injuries?
Some of the potential injuries include:
Broken bones
Sprained wrists
Bruises
Head trauma
Concussions
Spinal column damage
Burn injuries
Neck and shoulder trauma (including whiplash)
Drowning
What are the common causes of jet ski injuries?
The primary cause of jet ski accident-related injuries is user negligence: reckless driving, speeding, and/or drunk driving cause numerous accidents and crashes each year. Driver inexperience is also a risk for a jet ski accident. According to the Children's Hospital of Pittsburgh, 196 of the jet ski accident victims in 2018 were drivers and passengers under the age of 19.
Other causes of jet ski accidents and injuries include:
Driving in poor weather
Defective jet ski design or parts
Negligent or reckless behaviors by other boaters or jet skiers
Elements of a wrongful death case for fatal jet ski accidents
When it comes to wrongful death in Tennessee, certain elements must exist for a case to move forward. If your loved one is killed while riding on a jet ski, your attorney will determine who is liable based on who is negligent (the driver, another jet skier, the manufacturer, etc.) The negligent action must have been the direct cause of the death. Lastly, the next of kin or representative of their estate must bring about a lawsuit against the other party.
Filing a wrongful death lawsuit
There are different parties that can file a wrongful death lawsuit. The first is the immediate family members of the deceased, including spouses, children, and parents of unmarried children. Any financial dependents who are direct relatives (and in some states who are not direct relatives) can also file a wrongful death lawsuit. In some special circumstances, distant relatives may be able to file a lawsuit. During a wrongful death lawsuit, your attorney will seek some of the following damages:
Medical expenses associated with any injuries prior to the death
Funeral and burial expenses
Loss of benefits (such as healthcare)
Lost wages and future earnings of the deceased
Pain and suffering of the deceased
Mental anguish of the family
Loss of companionship
Punitive damages (potentially)
The damages are all contingent on the specific circumstances surrounding the untimely death of your loved one. There will be investigations conducted to determine every aspect of what caused the death.
Safety tips for jet skiing
With better weather on the horizon, it is likely that more and more people will take to the water. While you cannot control other people's behavior, you can take steps to better protect yourself and your loved ones while enjoying a day on a jet ski.
Always wear a life jacket
Life jackets are one of the most important items you will need to bring with you on a jet ski. More importantly, you must ensure that everyone is equipped with the right life jacket. It is a common misconception that life jackets are only meant to keep you afloat. They are actually designed to turn an unconscious person face-up. You are required to have a life jacket for each person who plans on driving or riding on the jet ski. Make sure you have enough, and that each person has one that fits. If it is too loose, a rider can slip out.
Pack an emergency bag
If you plan on spending any time on a jet ski, it helps to have an emergency bag in case of an accident or crash. That bad should contain:
Flashlight
First aid kit
Ropes
Whistle
Garbage bags
Fire extinguisher
Check the weather before you ride
Weather can play a crucial role in how you are able to navigate the water. Of course, sunny days are always ideal for boating, jet skiing, and other water activities. However, just because it looks bright and sunny outside does not mean it is safe. Rough, choppy waters can create a real risk for capsizing. Even experienced waver runners can end up falling off or tipping the jet ski. If it looks like a storm is brewing, get out of the water.
Avoid crowded areas
We know that the wakes of boats and other jet skis might seem tempting, but crowded waters – like crowded roads – pose risks. If there are a lot of boaters, jet skiers, and swimmers at any given area, you are better off looking for a less crowded place to ride. It will reduce your risk of colliding with another person or object, and the water will be safer for riding.
Bailey & Greer, PLLC wants you to enjoy your summer on the water, but we also want you to be safe. Jet ski accidents can be fatal. If you have been hurt while out on a jet ski, or if your loved one has suffered an injury or died, we want to help you. We maintain offices in Memphis and Jackson to better serve West Tennessee. Call us at 901-475-7434, or complete the contact form on our website to schedule a free consultation today.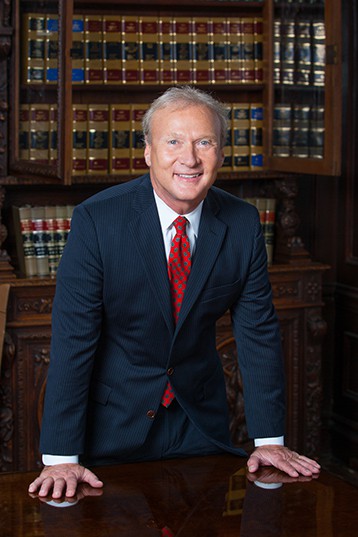 As founder of Bailey & Greer, R. Sadler Bailey has battled his fair share of insurance giants and wrongdoers and has achieved numerous multimillion-dollar results for the victims of catastrophic injuries and their families. What's more, he has been involved in more than 40 appellate court decisions affecting Tennessee personal injury law, including many landmark appearances before the Tennessee Supreme Court.
Read more about R. Sadler Bailey