Improper Back Pain Diagnosis Delays Treatment for Stage 4 Breast Cancer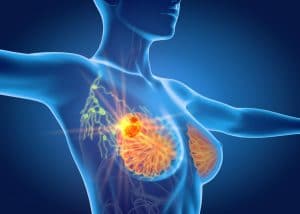 A woman named Tori Geib recently shared her story about how her diagnosis for metastatic breast cancer was delayed for a year. When her breast cancer spread to her spine, causing pain in her back, doctors tried to treat the back pain instead of getting to the root cause of her back pain – that the breast cancer had spread. Some doctors even said that the pain was all in her head, caused by depression or due to the stress of her job.
Ms. Geib's story was told on Health.com, as part of its Misdiagnosed series, which features stories about females who "have had their medical symptoms dismissed or wrongly diagnosed." Ms. Geib was nearing 30 years of age at the time she started having back pain. She saw several rheumatologists who failed to take her back pain seriously. One of the rheumatologists, the one she saw in February 2016, confessed she didn't know the cause of her pain – she thought Ms. Geib might have fibromyalgia. Ms. Geib's attending doctor thought it was just depression and recommended that she try antidepressants. It was also suggested that Ms. Geib, a chef, needed a break from work.
It wasn't long before Ms. Geib had to go to several urgent-care facilities because of the excruciating back pain. The facilities still didn't properly diagnose the cause of her back pain. She was given "a steroid, anti-inflammatory medication, and a low-dose muscle relaxer and was told—yet again—that maybe this was the result of an autoimmune disease."
How a missed diagnosis explained her back pain
Ms. Geib discovered a hard mass on her side. Her mother, a nurse, was also concerned about the lump. She scheduled a mammogram for right after her 30th birthday. The mammogram, a re-scan, and a biopsy led to the diagnosis of breast cancer. The pain in her back was caused by the metastatic cancer spreading to her spine, where it had crushed one of her vertebrae.
Ms. Geib, in her own words, found something "chilling" in her medical records, once the diagnosis was finally rendered:
A note had been left in my medical records by one of the doctors I had seen for the back pain. It mentioned that "suspicious lesions" were found on my spine and hip bone after a scan I had a year earlier. No one ever followed up or told me about this…. If the cancer had been identified when the scan revealed spinal lesions, my vertebra would not be in such poor condition—and I could have started treating the breast cancer earlier.
How often does breast cancer metastasize into bone?
According to BreastCancer.org: "For more than half of women who develop stage IV breast cancer, the bones are the first site of metastasis. Although breast cancer can spread to any bone, the most common sites are the ribs, spine, pelvis, and long bones in the arms and legs."
Often, the first sign of cancer spreading to the bones is pain, specifically in the back or the neck. Failure to have this pain correctly diagnosed not only reduces the chances of surviving the cancer, but it may increase the chance of fracturing the bone or having a "skeletal-related event." In Ms. Geib's case, the missed diagnosis led to the crushing of one of her vertebrae, which had to be addressed with a vertebroplasty before she could undergo treatment for her breast cancer.
The dangers of a delayed breast cancer diagnosis
According to Health.com, the life expectancy of a woman diagnosed with metastatic breast cancer is generally 18-36 months. Only about 22% of women survive for 5 years. According to Cancer.org, about 5% of breast cancers occur in women under the age of 40, and those cases account for 3% of all breast cancer-related deaths. Their figures for surviving metastatic breast cancer are slightly higher; the 5-year survival rate is 27%.
Is cancer misdiagnosis a form of medical malpractice?
It can be. A cancer misdiagnosis is a form of medical malpractice when:
The doctor owed the patient a duty of care
The doctor's negligence led to a breach of that duty
The patient suffered an injury as a result of the breach
The patient's injuries resulted in damages
Breast cancer is often misdiagnosed (either entirely, or by assuming it is a different form of the cancer than it actually is), and a misdiagnosis usually leads to a delay in treatment. A delay in treatment may lead a patient to needing additional care and treatments and can reduce the life expectancy of the patient.
What leads to a delayed or missed cancer diagnosis?
While we understand that doctors are human, and therefore can make mistakes, there is no excuse for negligence. An act of medical negligence can lead to a missed or delayed cancer diagnosis. Some examples of medical negligence include:
Failing to order the right tests
Failing to properly read the test results
Failing to take a proper health and family health history
Assuming a certain diagnosis is off the table because of a patient's age, race, sex, etc.
Failing to address all symptoms the patient is experiencing
Failing to read a patient's medical files
Failure to follow-up with a patient
Failure to address new symptoms, including pain, as treatment progresses
Medical malpractice occurs for many reasons. A failure to diagnose and a misdiagnosis are just two of the many types of medical error. If you're suffering or a loved one died due to medical error, assert your rights. The dedicated Memphis medical malpractice attorneys at Bailey & Greer, PLLC, will guide you through each step of the litigation process and work with doctors who understand your medical challenges. You can reach our Memphis or Jackson office by calling 901-475-7434, or we invite you to reach out to us through the firm's contact page to tell us your story.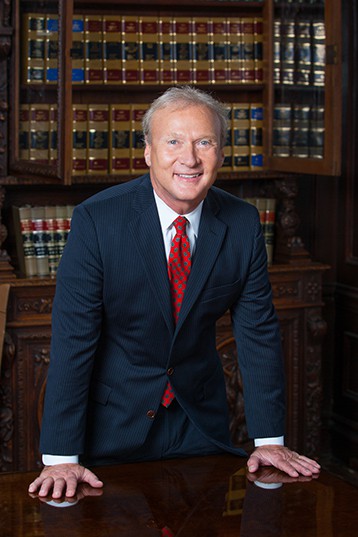 As founder of Bailey & Greer, R. Sadler Bailey has battled his fair share of insurance giants and wrongdoers and has achieved numerous multimillion-dollar results for the victims of catastrophic injuries and their families. What's more, he has been involved in more than 40 appellate court decisions affecting Tennessee personal injury law, including many landmark appearances before the Tennessee Supreme Court.
Read more about R. Sadler Bailey