GM Facing Yet Another Potential Class Action Lawsuit for Defective Motors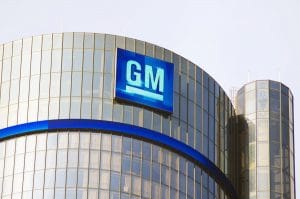 General Motors is a massive company – so massive, in fact, that it was one of the three automakers considered "too big to fail" during the financial crisis of 2008 and received a significant bailout from the federal government. The sheer size of GM means that it can be difficult to keep track of the makes and models in their portfolio. Of course, this also means it can be very difficult to find design flaws unless you're a mechanic – or a lawyer.
If you own any of the following vehicles, you should know about the latest round of recalls and potential lawsuits facing GM at this time: Buick, Cadillac, Chevrolet, GMC, Pontiac, Oldsmobile, Hummer, Saturn, Saab, Holden, or Vauxhall.
GM has been hiding defects in its engines' designs
GM, like other automakers, periodically redesigns different components and then installs these components on multiple models in their lineup. This practice is neither new nor unusual. Since Henry Ford created the concept of the assembly line, mass produced components have been used interchangeably on different vehicle lineups. However, it appears that multiple versions of GM's engines have suffered design flaws over the years which the company has endeavored to keep as quiet as possible.
An ultimately successful class-action lawsuit was brought against GM in 2004 for something called "Piston Slap" but was so well buried by GM that original articles publishing the details are no longer available. The article content has been reposted on multiple forums specific to the affected vehicles. A repost on the GM-Trucks forum claims that "Plaintiff alleges that when GM redesigned these engines in 1999, it did not correct its tolerance levels and this failure to reduce the tolerances has resulted in the current problems with Piston Slap, causing excessive engine wear, increased oil consumption, and poor fuel mileage."
More recently, a class-action lawsuit was filed in December of last year and specifically calls out the V8 Vortec engines installed in certain makes and models. The similarities between the complaints are worth noting. See the following details from Car Complaints:
The GM Generation IV Vortec 5300 engine was allegedly engineered to fail and consume excessive amounts of oil, primarily because the piston rings fail to keep oil in the crankcase. The allegedly excessive oil consumption results in low oil levels, insufficient lubrication and internal engine damage… the oil pressure gauge allegedly does not provide any indication as to when the oil pressure falls to levels low enough to damage the engines.
Customers claim migrating oil fouls the spark plugs no matter how many times drivers refill the oil, and those spark plugs then cause vehicles to run lousy, suffer misfires and finally shut down.
And finally, here are the details of the newest investigation into GM engine defects that have the potential to become part of the latest class action lawsuit. From Consider the Consumer:
Authorities have announced that they are officially launching a probe on Chevy's Malibu and Buick's LaCrosse and Regal unit models after several reports have been tallied, sharing that some car drivers who own and drive the vehicles mentioned above have noticed different noticeable engine defects.
The said defects led to the car losing power as a result. Drivers that have experienced this scenario have also reported the following defects: very low or absent engine power, deceleration, unresponsive engine throttle, and others. They say that the above problems may pose a potential safety hazard to the car's drivers and passengers while driving the vehicles.
The most important thing to note is that GM has not actually issued any recalls regarding potentially defective engines, but the evidence is piling up from past cases and current complaints. Note that in each and every case, excessive oil consumption is leading to decreased engine performance.
Is vehicle safety technology causing engines to fail?
In newer vehicles, electronic control systems have less tolerance for misbehaving or misfiring engines, forcing them into a fail-safe or "limp" mode or shutting down the engines entirely to protect the vehicle from catastrophic damage. But what happens when an engine shutdown, far from preventing damage, creates dangerous situations for drivers and passengers?
This scenario is far from hypothetical. Consider this from The Center for Auto Safety: "Owners of 2017-19 Nissan Rogues equipped with automatic emergency braking have been reporting unwanted stops since the time AEB technology was placed on those vehicles." Nissan is aware of the issue but has not issued a recall.
Do recalls expire?
Recalls don't expire, and manufacturers are required to repair them forever. This is a good place to mention that vehicle recalls don't just affect new vehicles. Consumer Reports said about the Takata airbag recall, "Models flagged as being at an extreme risk are certain 2001 to 2003 Honda and Acura models containing so-called 'alpha' airbags, and the 2006 Ford Ranger and Mazda B-Series pickup trucks. Also included are the 1999 BMW 323i and 328i. NHTSA advises that owners not drive these vehicles and seek immediate repairs."
These defective airbags were installed by various automakers in vehicles from 1999 to 2015 and can fail catastrophically. The National Highway Traffic and Safety Administration has called the Takata Airbag Recall "the largest and most complex safety recall in US history." Part of the reason for the complexity is that new owners of older, affected vehicles can't be automatically notified by vehicle manufacturers and are instead encouraged to seek out any recall information on their own.
What should I do if I think my car has a dangerous defect?
First things first, we highly encourage you to go to recalls.gov and enter your Vehicle Identification Number (VIN) to see if any important safety recalls affect your vehicle. It's the fastest, easiest thing you can do to prevent your loved ones from suffering devastating injuries resulting from defective products, because you'll know immediately if you need to get something fixed.
After that, you should contact a dealership and ask about when you can have your defective car part replaced. Your local mechanic may be able to help, too, but sometimes it's hard to get the parts replaced for free if you go that route. If you can get your car into a dealership, do it.
If you suffered an injury because of a defective car part, give us a call to talk about your options. Trying to go it alone could hurt your claim. Similar lawsuits against GM in the past have been tossed out for a number of reasons. Chief among them, however, is that some requirements in the states in which they were filed allowed GM off the hook based on legal technicalities. Whether you're considering joining a class action suit or filing a lawsuit of your own, it's important that you are comfortable with your legal counsel and their experience. Who you hire is just as important as the details of your case no matter how damning the details may seem.
It's critical for your vehicle to function as designed and as you expect it to. Even the slightest adjustments at highway speeds require the vehicle to respond properly. A slight lane change could take a little extra acceleration, while an emergency stop should take advantage of your anti-lock brakes. If GM's computer says you can't accelerate just when you need it most, the consequences could be catastrophic.
At Bailey & Greer, PLLC, our Memphis auto product liability lawyers have been fighting for accident and injury victims in West Tennessee for nearly 35 years. We thoroughly research and investigate all parts of your case to help get you the compensation you deserve. When big companies hide big secrets, big bills come due. To discuss the details of your case, call our Memphis or Jackson offices at 901-475-7434 or use our contact form to speak with one of our attorneys today.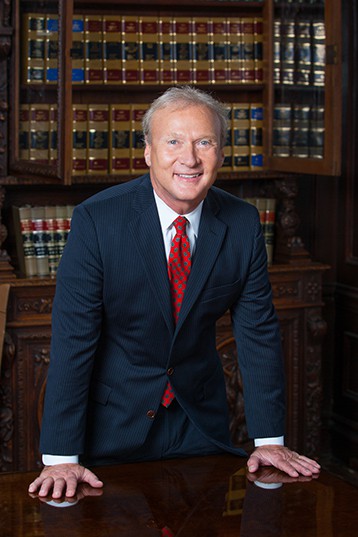 As founder of Bailey & Greer, R. Sadler Bailey has battled his fair share of insurance giants and wrongdoers and has achieved numerous multimillion-dollar results for the victims of catastrophic injuries and their families. What's more, he has been involved in more than 40 appellate court decisions affecting Tennessee personal injury law, including many landmark appearances before the Tennessee Supreme Court.
Read more about R. Sadler Bailey