When is Enough Enough? Overmedication in Tennessee Nursing Homes
While it is sad, it is also true that many nursing home patients are victims of abuse, both in Tennessee and nationwide. And one of the most common forms of this abuse is the overmedication of nursing home residents.
In fact, a 2010 University of South Florida study of nursing home residents reported that 71% of Medicaid recipients housed in Florida nursing homes were being given a psychoactive medication, although most did not take these kinds of drugs before moving in. Of those studied, 15% were taking four or more drugs, while only 12% were receiving nondrug treatments available, like behavioral therapies.
The lead researcher in the study, Dr. Victor Molinari, said these results didn't surprise him. He also added that, "it could well be that we're causing problems like falls, confusion and delirium and hospitalizations."
Founder and president of the Foundation Aiding the Elderly (FATE), Carole Herman, was moved to act when her "beloved aunt was overmedicated by her family physician and subsequently fell, broke her hip and ended up in a nursing home."
Herman believes that her aunt, who never left the nursing home again, "never received the therapy she needed and never got out of the 'chemical restraints' – the antipsychotic drug Haldol – that were administered to her."
Even though Congress passed a reform bill in 1987 that requires new nursing home residents be screened for mental illness and be treated without drugs if at all possible, overmedication continues to be a problem. Violations abound.
Why is nursing home resident overmedication such a problem? Here are just a few concerns:
Drugs like Risperidone, Quetiapine and Clozapine – drugs typically used to treat schizophrenia or bipolar disorder – are prescribed regularly to nursing home residents, even though they do not have these conditions.
About 88% of nursing home patients taking these drugs actually suffer from dementia. The FDA has warned that dementia patients risk death if they take them.
Most watchdog organizations agree that these drugs are used to sedate residents and make their care and management easier for nursing home staff.
Some studies show that the drug companies themselves share in the blame by offering good deals to nursing homes for the purchase of these medications and even recommending them for dementia.
If you have a loved one who may be suffering from overmedication in a Tennessee nursing home – or any other form of abuse – you would do well to contact a lawyer who understands the legal implications of this practice. At Bailey & Greer, we offer a free case consultation. Call us today to see where you stand.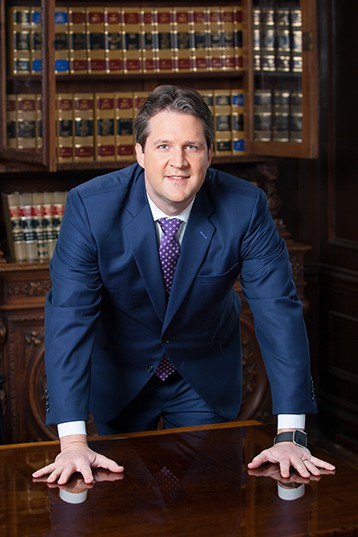 Since graduating magna cum laude in 2005 from the University of Memphis School of Law, Thomas has helped make a difference in the lives of victims of serious personal injury, wrongful death, and professional negligence. Thomas has extensive trial experience in both state and federal court. Among other victories in the courtroom, Thomas obtained several impressive jury verdicts and settlements
Read more about Thomas R. Greer