Common Causes of Boat Accidents and How to Avoid Them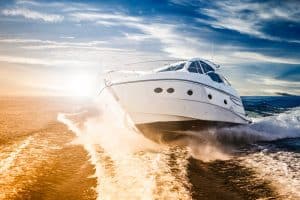 Many people believe that maritime workers are the only people who can become involved in serious boat accidents. While they might be the most likely parties to get involved in these types of accidents, everyday people who are simply out on the water for a nice day can easily become involved in boat accidents as well.
If you plan on renting out a boat with your family this summer or enjoy canoeing or kayaking, the last thing on your mind is a Memphis boat accident. However, if you or a loved one are hurt from a recreational boat accident, there are several parties you may hold liable for your losses.
How do boat accidents happen?
There are many factors that can cause a boat accident. Some happen as a result of poor weather conditions, for example. However, a majority of boat accidents happen due to boat operator negligence. Some of the common causes of boat accidents include:
Boat operator inexperience. Before venturing out into the water, it is important to understand the basic navigation rules of boating. Boat operators who do not know how to act in case of an emergency or know how to prevent a boat accident can cause harm to passengers.
Some of the deadliest boat accidents involve alcohol use. Some states enforce alcohol use restrictions on water vessels similar to motor vehicles. Still, some people continue to operate a boat after consuming alcohol, especially when the boat is a personal watercraft like a wave runner or jet ski.
All it takes is for a boater to look away for a second to become involved in a boat accident. Boat operators must remain aware of the many variables at sea. The weather can change at any minute, or another boat can decide to change course. When boaters become distracted, they can place themselves and others in danger.
Improper lookout. One of the navigation rules boat operators often ignore is the presence of a lookout. A lookout is a person on a boat who is designated to search for any potential threats that the boat operator could miss. A failure to lookout can place many passengers' lives in danger.
Equipment failure. Owners of boats are responsible for maintaining the equipment of the vessel. Boaters are also responsible for making sure that the boat is in proper condition before taking it out on the water. Some of the common equipment malfunctions that happen with boats include steering malfunctions, motor malfunctions, and issues concerning the hull of the boat.
What are the different types of boat accidents?
Boat accidents are not just capable of happening with large ships. In fact, it is more likely that a boat accident will happen with a recreational boat as opposed to a traditional ship. Some of the common types of boat accidents that happen include:
Rental boat accidents. One of the good things about rental boats is that for the right price, anyone can rent a boat for the day. One of the bad things about rental boats is that for the right price, anyone can rent a boat for the day. Even though boat renters are provided with a quick tutorial, many are often inexperienced and do not have the proper expertise to navigate a boat.
Jet ski accidents. Jet ski accidents are some of the more common water incidents that happen each year. Jet ski drivers commit a majority of the dangerous behaviors that lead to boat accidents. Many of these are caused by alcohol use, excessive speeding, and inexperience.
Water skiing accidents. Water skiing is a fun activity where a passenger is pulled behind a boat at high speed while riding on a water ski or a wakeboard. As fun as it sounds, it is easy for the passenger to become seriously injured. He or she could crash into another boat or run into another dock while out on the water.
Kayak accidents. Do not be fooled by the size of the kayak. Even though these are small, narrow boats that can be operated by up to four people, passengers can be seriously injured or killed in a kayak accident. Some of the common injuries from kayak accidents involve drowning, dehydration, and shoulder and wrist injuries.
Avoiding Memphis boat accidents
Fortunately, there are some actions that boaters can take to prevent a boat accident altogether. One of the most important is to ensure that all passengers wear their life jackets. It is important not only to have life jackets present on a boat but to make sure that they fit properly on each passenger, especially children.
Another important action to take is to invest in a boating safety course. Learning how to properly navigate and operate a boat can help in case of an emergency. Instead of panicking, boaters and their passengers will know how to handle the boat in all situations.
Boaters should also avoid drinking alcohol while out at sea. Drinking while operating a boat is not only illegal; it can cause the boat operator to gamble with their safety and their passengers' safety. Just like with a car, drinking affects one's ability to make sound judgments and decisions.
Boat operators can also avoid many accidents by traveling at a safe speed. Out on the water, many boaters will have to take turns and zig-zag throughout the water and should be able to safely make these maneuvers.
When you or your loved one have been seriously hurt from a recreational boat accident, the maritime accident attorneys at Bailey & Greer can help. You should not have to suffer from injuries that can affect your everyday way of life, especially from an accident that was preventable. Our boat accident attorneys represent injured clients in Memphis, Jackson, and all through West Tennessee. Call our offices today at 901-475-7434, or complete our contact form to schedule your free consultation.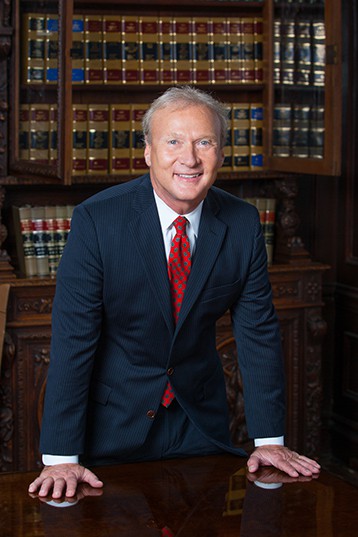 As founder of Bailey & Greer, R. Sadler Bailey has battled his fair share of insurance giants and wrongdoers and has achieved numerous multimillion-dollar results for the victims of catastrophic injuries and their families. What's more, he has been involved in more than 40 appellate court decisions affecting Tennessee personal injury law, including many landmark appearances before the Tennessee Supreme Court.
Read more about R. Sadler Bailey