Boy Scouts of America Settles Sexual Abuse Allegations for $850 Million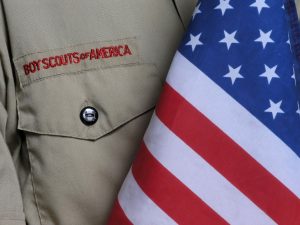 Sexual abuse victims often find it difficult to come forward and assert their rights to hold their abusers accountable. The organizations that allow these abuses to occur, and fail to monitor or take strong steps to stop the abuse, can also be held accountable. Thanks to many new policies and laws in states around the country, childhood victims of sexual assault are getting a second chance to seek justice from their abusers – including from the Boy Scouts of America (BSA).
Nearly 84,000 former members of the BSA filed claims alleging sexual assault or abuse, according to the Washington Post. Some of the incidents of abuse date back decades. In response to these lawsuits, BSA filed for Chapter 11 bankruptcy protection in 2020. The federal bankruptcy court overseeing the bankruptcy reorganization gave victims time to assert their claims through the bankruptcy court.
The BSA also agreed to settle these 84,000 claims for $850,000,000 – a little more than $10,000 per claimant. The settlement offer must be approved by the bankruptcy judge assigned to the case. It is expected that some of the insurance companies for the BSA will object to the settlement. Many claimants may also object to the settlement.
The background of the sexual abuse claims against the Boy Scouts of America
According to CNN, the BSA believes that during the last 72 years (from 1944 through 2016) more than 7,800 former leaders were involved in the sexual abuse of more than 12,000 alleged victims. It was previously thought that about 4,400 leaders of the Boy Scouts of America were involved. These numbers come from a volunteer screening database the BSA maintains on volunteers and others. The BSA database shows that the organization banned and removed thousands of volunteers, including scout leaders and masters, due to "policy violations, including allegations of sexual abuse." The files in the database were dubbed "the perversion files" by the Los Angeles Times, which published the explosive 2012 expose on BSA's history of covering up abuse and assault.
The BSA has vigorously denied these claims for years, saying "At no time have we ever knowingly allowed a perpetrator to work with youth, and we mandate that all leaders, volunteers and staff members nationwide immediately report any abuse allegation to law enforcement."
A lawyer for abuse victims said that the 7,800 number was disclosed by a professor of psychiatry and neurobehavioral sciences who testified as an expert regarding protecting children from sexual abuse, during in-court testimony in an unrelated sex rape trial in Minnesota. The BSA had retained the professor earlier to study how to make its database of ineligible volunteers better. The professor has said, "there is no evidence of a cover-up by the organization."
The terms of the $850 million settlement offer by the Boy Scouts of America
The settlement is the largest sexual abuse settlement offer in American history – and it is likely just the first of many by BSA. There are still many other outstanding sexual abuse claims – about 275 abuse lawsuits on behalf of about 1,400 claimants. (These particular claims were not included as part of the bankruptcy reorganization.) The settlement is about twice the amount the BSA originally offered. Local councils are required to pay about $300 million of the settlement.
In addition to the cash payment, the settlement requires that the BSA implement measures to help prevent and help future abuse victims including creating a system for reporting sexual abuse and a Child Protection Committee.
According to NBC News, other measures will include:
Conducting background checks on all staff members and volunteers
Forbidding 1-1 interactions between adults and youth
A lawyer for the claimants (covered by the bankruptcy court) said that the claimants will now negotiate the terms of the payout "with the insurers and sponsoring and chartering organization."
The BSA settlement is not a fair deal for victims of childhood sexual abuse
Some lawyers for the abuse victims were not happy with the settlement. One sexual abuse claim lawyer said the settlement is a rotten deal. Another lawyer who represents more than 1,000 former Boy Scouts said he will oppose the settlement. Among other complaints, lawyers raised questions about how much the near 300 councils are worth (a factor in most bankruptcies) and how much they're contributing. A third lawyer claims that the settlement is based on a lack of transparency about the value of these councils.
We say, forget the money for a moment. We know it seems like an impressive amount at first glance, but it's not about the money.
More than 84,000 children were abused, assaulted, and raped over the course of the last 60 years, and BSA covered it up for years. For decades. They kept a secret database of potential abusers for decades but didn't enact policies mandating members to report potential child abuse to the police until 2011. They engaged in this coverup for so long that it's likely some of the victims of sexual abuse are no longer alive.
And then they throw themselves at the mercy of the Bankruptcy court and offer a payout of $10,000 to their victims? Money that individual councils have to pay, even if none of their members, employees, or volunteers have engaged in wrongdoing? And we are supposed to applaud this settlement?
Victims of childhood sexual abuse suffer a trauma unlike any other. They live with that trauma every day. Many victims are never the same. The settlement is a first step, but it is not justice.
Not yet.
At Bailey & Greer, PLLC, we fight for justice for our clients. When we represent adults and children who were sexually abused or assaulted, we file lawsuits against all responsible people and organizations. This means filing claims against the person who committed the sexual wrong and the people or organizations (such as community organizations, schools, athletic clubs, and other profit and nonprofit entities) who should be monitoring the conduct of their staff and volunteers. We work aggressively to hold these wrongdoers accountable while working with counselors and psychologists to help you communicate your hurt and anger and obtain the treatments you need. We don't back down.
If you or a child suffered a sexual assault or sexual abuse, we are here to help. To schedule a free consultation with a Memphis sexual assault attorney from our firm, please call us at 901-475-7434 or use our contact form. All consultations and meetings are confidential, and we provide a safe environment in which to talk. We maintain offices in Memphis and Jackson and serve clients throughout West Tennessee.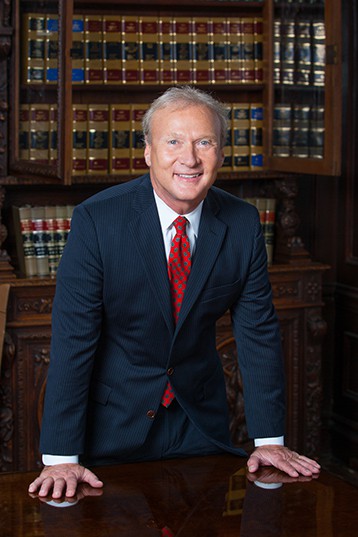 As founder of Bailey & Greer, R. Sadler Bailey has battled his fair share of insurance giants and wrongdoers and has achieved numerous multimillion-dollar results for the victims of catastrophic injuries and their families. What's more, he has been involved in more than 40 appellate court decisions affecting Tennessee personal injury law, including many landmark appearances before the Tennessee Supreme Court.
Read more about R. Sadler Bailey